Australian data center firm DXN Ltd will acquire a data center in Hobart from regional Internet service provider TasmaNet for AU$2.7m (US$1.8m).
DXN will become a wholesale provider for the facility in Tasmania's capital, while TasmaNet will continue to offer services from the site, as well as manage the facility. TasmaNet has agreed to a minimum commitment of AU$860,000 (US$580,000) per annum for three to five years with DXN across any of its sites.
Australian expansion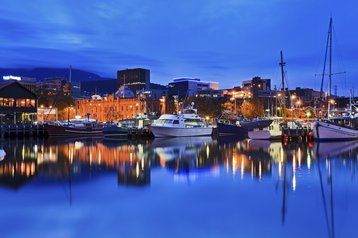 A small data center designed to Tier II standards, 'DC3' currently has just 30 racks, but has the capacity to expand to 100. Among the customers using the modular facility are the Tasmanian government.
"TasmaNet DC3 was the first non-government data center built in Tasmania, a visionary decision that led to our development of the innovative TasmaNet Core cloud platform that enables the delivery of enterprise quality data center and cloud services to our business, government and education customers," Elizabeth Aris, TasmaNet CEO, said.
Matthew Madden, CEO of DXN, added: "Our plan is to continue to expand our carrier-neutral Edge data center footprint in Australia and New Zealand. This target will be achieved by developing new greenfield modular data centers, such as our new Sydney DC and/or acquiring existing operating data centers such as DC3."
The AU$7.5m (US$5m) Sydney data center opened in August, with 1MW of capacity.