DXC Technology is set to move around 1,000 of its largest IT outsourcing customers to Amazon Web Services (AWS).
DXC this week said its customers will migrate their workloads to AWS as a result of the cloud giant's expanded relationship with DXC.
In addition to migrating its customer workloads, DXC has also selected AWS as its primary cloud provider, and is looking to divest some of its data centers.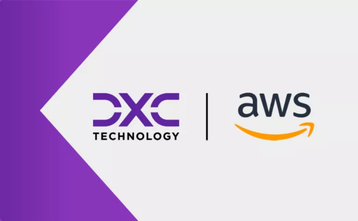 AWS and DXC will jointly help customers "exit aging data centers" and make cloud adoptions easier for DXC and its customers.
"We are proud to be working with AWS to modernize the IT infrastructure of our customers," said Mike Salvino, chairman, president and CEO, DXC.
"This expanded agreement incentivizes us and our customers to accelerate the migration of their core enterprise systems to the cloud.  We will leverage AWS's leading generative AI, analytics, compute, database, machine learning, and storage technologies to give our customers an ideal platform to modernize and grow their critical workloads.
Customers of AWS and DXC include Ferrari S.p.A, Baker Hughes, IDC, and insurance marketplace Lloyds, the latter of which DXC migrated to a new data center from a mainframe environment that was 40 years old.
AWS will also "upskill" 15,000 DXC professionals with role-based AWS certifications over the next five years.
DXC helps companies run mission-critical systems and operations while modernizing their IT. The company works with public, private, and hybrid clouds, and is a "Solution Provider and Premier Consulting Partner" of AWS. The company was founded in 2017 as a result of the Hewlett Packard Enterprise Service segment spin-off and merger with Computer Sciences Corporation.
In 2019, DXC Technology announced it had expanded its presence in data center colocation services in a deal with Credit Suisse, which also saw the company acquire a New Jersey data center.
At the time, the company stated it has "43 owned or leased sites globally, in addition to over 250 managed colo locations."
DCD has contacted the company for an up-to-date number and to find out how many facilities are likely to be "divested" as the company moves to a cloud-centric and asset-light model.