DXC Technology has successfully migrated insurance marketplace Lloyd's to a new data center.
According to the Stack, the migration has involved leaving what DXC calls an 'older inherited' data center for one of the provider's more modern facilities. A presentation shared by Lloyd's said that the previous mainframe environment was 40 years old.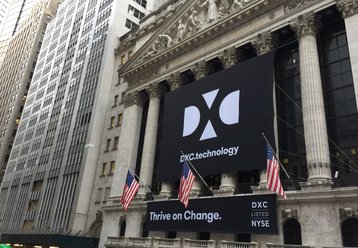 DXC Technology owns or leases 43 data centers globally. DCD has contacted the company for more information about the sites in question.
Lloyd's awarded DXC Technology the modernization contract in January 2022, before extending it in May of that year.
To achieve this, DXC has had to move 70 billion rows of data, 700 IT assets including mainframes, and over 200 mission-critical applications, including Linux, Solaris, and Unix systems.
DXC delivery director Andy Evans told the publication the process has been a 'team sport' and required over a dozen partners on hand in the new data center.
The migration is part of Lloyd's wider Blueprint Two strategy, an industry modernization program led by London Market Joint Venture which comprises Lloyd's, DXC Technology, and the International Underwriting Association. Ultimately, Lloyd's will see a wide range of new cloud-native apps running on Amazon Web Services. Once these new applications are running successfully, the existing mainframe systems will cease to be operational.
To reach this end goal, Lloyd's has had its IT migrated to one of DXC's data centers that have high-speed interconnects to cloud providers, as well as to migrate to newer mainframe hardware platforms. The total migration process took a single weekend in February but was the result of lots of planning and practice.
Evans said: "We've migrated the entire London insurance market operations, including all the data, the apps, or the business processes, from one set of data centers to the DXC strategic data centers over a single weekend. When you look at the size and scale of that it is quite extraordinary; thousands of databases; 200 applications that really fueled the market [and which] 400+ customers use in their everyday live insurance markets."
Evans added that the decision to do the move in one weekend was not standard, but Lloyd's wanted to minimize disruption and downtime to the market.
"Meticulous planning, delivery execution, and exceptional collaboration with the customer community was the recipe for success," added Rob Myers, operations director, London Market Association.
Lloyd's of London is a specialist insurance marketplace with 76 syndicates, 350 brokers, and 4,030 coverholder offices employing 47,000 people across the UK and writing gross premiums worth over $100 billion annually.
More in Infrastructure Management