UAE telco Du has opened two data centers in the country.
The new facilities are located at the Khalifa Industrial Zone in Abu Dhabi and the Dubai Silicon Oasis free trade zones. Specifications of the facilities weren't shared.
The company now operates five data centers across the UAE, all located in or around Dubai and Abu Dhabi.
Du said the two new facilities will "support clients' digital transformation aspirations and accelerate deployment."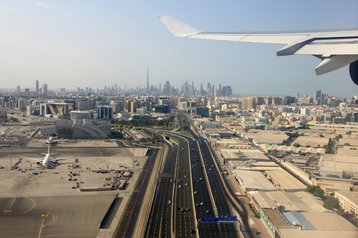 "As digital transformation continues to accelerate exponentially, those we serve require cutting-edge capabilities and infrastructure to realize their aspirations and deliver on their commitments to customers,"said Fahad Al Hassawi, CEO at Du's parent company EITC. "At du, we are proud to uphold our support for the national enterprise community with these new facilities."
"The unveiling of Kizad Abu Dhabi and DSO Dubai is the latest representation of our enduring determination not only to drive innovation, but also provide enterprises with the tools they need to build comprehensive digital platforms crucial to present and future business success."
The company first announced plans for the two new facilities in December, having said in the prior months that it would sell its 26 percent state in local data center company Khazna to Technology Holding Company for AED800 million (US$218m). The holding company is part of the state-owned Mubadala Investment Company, which now fully owns Khazna. The company has since laid out a large expansion plan to increase its capacity in the state five-fold over the next four years.
Earlier this year AWS announced plans for a new UAE Cloud region, while Microsoft and Oracle have previously opened Cloud regions in the Emirates. Moro Hub recently signed an agreement with Huawei to build a solar-powered data center in Dubai.
A new Dubai-based data center firm – likely funded by DICO Group and DAMAC Properties – called Edgnex was also recently established with plans to buy and build a data center portfolio in the country.