The UAE's Khazna Data Centers has announced that it will build multiple new data centers and increase its capacity in the state five-fold over the next four years.
The wholesale data center provider plans to have a total of 200MW of data center capacity by 2023 - up from around 40MW currently - in order to provide vital infrastructure as companies and government agencies accelerate digitization.
Khazna and Du both announce expansion plans after recent divesture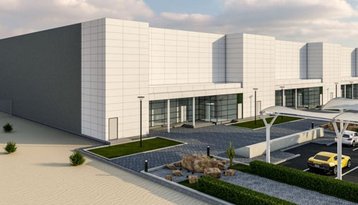 The company currently owns three Tier III certified facilities located in the UAE; two are located in Abu Dhabi and one in Dubai, totaling a combined with a combined capacity of 40 megawatts. The expansion plans will see new facilities built in locations across the UAE as well as add additional capacity at current sites.
"This significant expansion will support the economic ambitions of the UAE in the coming years," said Hassan Al Naqbi, Khazna's CEO.
"Demand for flexible, scalable and secure data storage is increasing rapidly, and this trend will continue as smart city and smart government projects gather momentum, cloud computing adoption grows and 5G networks are rolled out."
In September UAE telco Du said it would sell its 26 percent stake in Khazna to Technology Holding Company for AED800 million (US$218m), and later announced plans to open two data centers in the UAE by the end of Q1 2021. Khazna is now wholly-owned by the holding company, which is part of Abu Dhabi's Mubadala sovereign wealth fund.