Masdar, also known as the Abu Dhabi Future Energy Company, has been contracted to install a 290kW solar photovoltaic system for Khazna, a wholesale data center provider based in the United Arab Emirates.
The array will support Khazna's Masdar City data center, and will be built on the roof of its car park. The company plans for the system to be a pilot project, ahead of other potential  renewable energy initiatives.
Energy company Masdar is owned by the Mubadala Investment Company, a state-owned holding company (or national wealth fund) that also owns a majority stake in Khazna.
The sun kings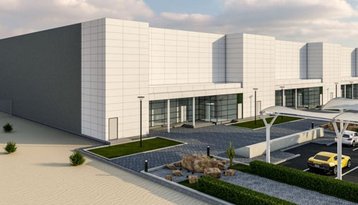 Khaled Al Qubaisi, CEO for Mubadala Aerospace, Renewables and ICT, who oversees both Masdar and Khazna, said: "The UAE is committed to building a sustainable nation of the future, and pursuing bold ambitions – aiming to achieve 27 percent clean energy over the next three years as part of the UAE 2021 Vision. 
"Mubadala and its subsidiaries are committed to supporting this vision, and are always looking at ways to adopt clean energy technology."
Masdar CEO Mohamed Jameel Al Ramahi added: "This partnership is an example of the synergy between Mubadala's subsidiaries and capitalises on Masdar's holistic expertise in renewable energy. It also shows our commitment to helping the tenants of Masdar City access the commercial benefits of clean technology by reducing their utility bills."
Khazna plans to double its data center capacity by the end of 2019, giving the company 31,000 square meters (333,681 sq ft) of total built-up area across facilities in Abu Dhabi and Dubai, of which 7,500 square meters (80,729 sq ft) will be IT white space.
The upgraded data centers will support more than 24MW of IT load once complete.