United Arab Emirates-based telecoms company Du plans to open two data centers in the UAE by the end of Q1 2021.
The company announced the new facilities at Gitex Technology Week, at the Dubai World Trade Center.
Seeing Du-ble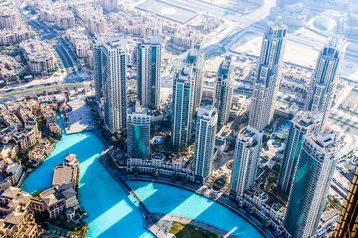 The data centers are located at the Dubai Silicon Oasis and the Khalifa Industrial Zone Abu Dhabi, with sub-5ms latency between the two sites.
"Partnerships with data center service providers that have interconnectivity fabrics and broad ecosystems of enterprises and service, network, and cloud providers will become essential in the new digital era," said Du's chief new business and innovation officer Farid Faraidooni.
"As a trusted managed services operator, our digital infrastructure provides agile, resilient, secure, and scalable solutions through hybrid and multi-cloud, compete managed services, in-country data center services, and software-defined enterprise networks. The new data centers in Dubai and Abu Dhabi will maximize our capabilities to serve our customers and help them achieve [their] desired objectives."
In September, Du said it would sell its 26 percent state in local data center company Khazna to Technology Holding Company for AED800 million (US$218m). The holding company is part of the state-owned Mubadala Investment Company, which now fully owns Khazna.
The sovereign wealth fund also owns GlobalFoundries, the world's second-largest semiconductor foundry company, along with stakes in Waymo, Reliance Jio, and Turvo. Mubadala is a major Du shareholder.