Rob Beswick is taking up the role of managing director of Virgin Mobile UAE.
Beswick previously worked as a commercial director for the company. Virgin says the appointment will reorient Virgin Mobile UAE on burgeoning markets like 5G.
One out one in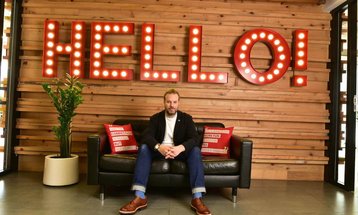 Beswick has worked at Virgin Mobile for nine years and helped shape marketing and growth strategies in the UAE. He will be replacing Karim Benkirane who is going on to take up an executive VP role at du, a telecommunications company in the UAE.
"I am delighted to be taking the reins of a fantastic brand and to guide such an amazing team into a new digital era," Beswick said.
"Our future is an exciting one and we will continue to innovate and enhance our offerings in ways that will enrich and simplify our customers' life.
Erik Dudman Nielsen, CEO at Virgin Mobile Middle East & Africa, said: "Rob has played a key role in the continued success of Virgin Mobile across the Middle East and I wish him success in his new role.
"As the economy recovers from the effects of the global health crisis, we are at the forefront in seamlessly bring our mobile services to our growing customers and one of the crucial ways to execute that is to put forward exceptional leaders in the business."