Digital Transformation Capital Partners (DTCP) has become the majority owner of German data center firm Maincubes.
Funds advised by the investment management firm this week announced additional investment in the data center company, acquiring an additional stake from co-shareholder Art-Invest Real Estate.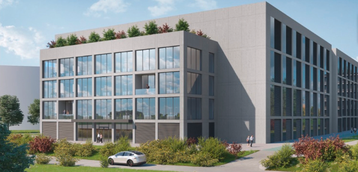 Terms of the deal weren't shared.
Art-Invest retains a ~25 percent stake in the company – down from around 75 percent before DTCP's initial investment – while CEO and founder Oliver Menzel also remains a shareholder.
Menzel, said: "We are delighted to have DTCP now as a majority investor on board, sharing our passion and vision for the data center market, and are looking forward to continuing our successful partnership. DTCP's expertise, resources and network will support Maincubes and will allow the company to reach its full potential in the growing data center market."
Maincubes was founded in 2012 by German construction conglomerate Zech Group via its Art-Invest fund. DTCP acquired an undisclosed stake in the company in September 2022.
Philipp von Bismarck, managing partner at DTCP, said: "We thank our partner Art-Invest Real Estate for the great collaboration. We are pleased to continue backing Maincubes, becoming majority shareholders, and partnering with an experienced management team that shares our vision for the future of the data center market. DTCP's resources and expertise will contribute to the foundations for success at Maincubes, supporting Maincubes to become a leading European data center operator."
Maincubes currently operates the FRA01 data center in Frankfurt and another in Amsterdam in the Netherlands.
In 2015, Keppel DC REIT acquired a then yet-to-be-constructed Maincubes data center in Offenbach, outside Frankfurt.
The company broke ground on a second Frankfurt facility in July 2022, and the same year announced plans for a third facility in Frankfurt and its first in Berlin.
Earlier this year Maincubes secured more than €1 billion ($1.07bn) in debt financing to fund its expansion plans. The company says it has a portfolio with more than 100MW of capacity in operation or development as well as more in the pipeline.
DTCP was advised by Latham & Watkins and YPOG.
DTCP's current and previous digital and infrastructure investments include Swiss Towers (acquired by Cellnex), Community Fibre, Cellnex Netherlands, Open Dutch Fiber, e-fiber, and CDN provider Fastly.