Keppel Data Centres Holding Pte. Ltd. (KDCH) has agreed to acquire a stake in a 20,000 square meter data center in Frankfurt.
The facility, to be named Keppel DC Frankfurt 1 (KDC FRA 1), is located in the Am Martinzehnten Industrial Park, close to both city center and Frankfurt Airport. The total cost of the project is €76 million ($81.8m).
Under the terms of the deal, KDCH will obtain a 40 percent stake in the data center, while 60 percent will be purchased by Alpha Data Centre Fund, managed by Alpha Investment Partners Limited - a wholly-owned subsidiary of Keppel Capital Holdings Pte. Ltd. (Keppel Capital).
The acquisition is expected to close in the fourth quarter of 2016.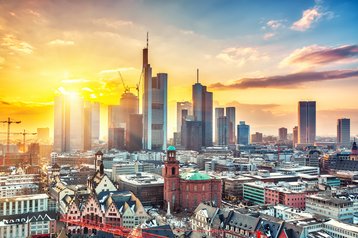 Property in Europe

Singapore-based data center giant KDCH is a 70-30 joint venture between Keppel Telecommunications & Transportation Ltd (Keppel T&T) and Keppel Land Limited.
The outfit has collaborated with the newly established Alpha Data Centre Fund – Keppel's effort to attract third-party investors – in order to finance a purchase of the data center in Frankfurt, one Europe's most active data center hubs.
The city already hosts approximately 50 data centers, including those that support DE-CIX, the world's largest Internet exchange.
KDC FRA 1 is a two-story facility built to Tier III specifications with 4.8MW of power supply. With additional investment and planning consent, the site will be able to draw additional power (up to 40MVA) to meet growing demand for quality data center space in Germany.
KDC FRA 1 has already secured an anchor tenant, an unnamed global financial organization that will lease a quarter of the space, with an option for further expansion.
"We are seeing robust demand for high-availability data centre space from businesses, financial institutions and cloud providers, stemming from post-Brexit data sovereignty concerns. At the same time, companies are facing pressures to scale their IT infrastructure to keep pace with fast-changing technology trends," Thomas Pang, CEO of Keppel T&T said.
"Keppel T&T is well placed to meet these demands as a trusted data centre services provider. Our collaboration with the Alpha DC Fund allows Keppel T&T to build on our established data centre track record to rapidly deploy capital, scale up and leverage the fast-paced demands of the industry."
In 2015 a different subsdiary of the company, Keppel DC REIT, acquired an upcoming data center near Frankfurt. The facility is being constructed by local infrastructure specialist mainCubes and is due to open in 2018.
A previous version of this story incorrectly claimed that it was KDCH that obtained the majority stake in the Frankfurt data center.