Digital Realty's former Chairman has blasted the company in a new resignation letter.
In the letter, Laurence Chapman accuses the company's board of poor governance and highlights a number of incidents he believes show the company making poor decisions and lacking transparency with shareholders.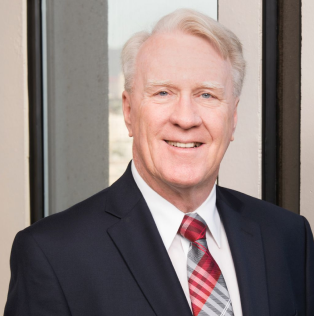 DRT's board doing a "disservice to shareholders"
Chapman joined Digital Realty's Board of Directors upon its IPO in 2004 and served as Chairman from 2017 until 2022, with Mary Hogan Preusse taking over the position.
Digital and Chapman originally announced he was standing down in March 2023. Chapman's tenure had been scheduled to end on June 8 and he was not seeking re-election.
At the time he said: "It has been a great honor to serve on Digital Realty's Board of Directors since its IPO. It has been an extraordinarily rewarding experience to see the company's tremendous growth and evolution over the last nineteen years. I am heartened by Digital Realty's position and the outlook for data center infrastructure and I look forward to watching the team's continued progress."
However, in a new resignation letter this week addressed to current Chair Mary Hogan Preusse, he said he was resigning due to "a disagreement with the company regarding governance policy and practice, including, but not limited to the 2022 and 2023 selection of directors for nomination."
In the letter he describes the way he and former CEO Bill Stein were removed from the company and board "were improper governance processes."
Chapman noted that reviews and evaluations of company directors "never occurred" and his concerns over this were dismissed saying he was told what the company does is a "different matter" to what it tells shareholders.
He also noted director Mark Patterson engaged in 'corrosive behavior' and had contacted multiple people on the board trying to remove Alexis Bjorlin and VeraLinn 'Dash' Jamieson – referred to as "those two women." Patterson was also reportedly lobbying to appoint Andy Power as CEO, saying "the end justifies the means" when challenged on making such efforts outside the boardroom.
Chapman claimed that Patterson, upon being told the former would not support the latter's nomination for the board in 2022, "threatened to go public with our investors and management and claim that I had a vendetta against him,"
"The very idea of a director using threats to retain his position on a board and placing his own interests ahead of the interests of Digital only added to my resolve that the board needed to address this issue," Chapman wrote.
Chapman then claimed the board's decision to remove him as chairman was done after "the third glass of wine" and without the input of then-CEO Stein.
He likewise suggested that decisions about a new CEO had already been going on and the decision, timing, and final candidate choice had already been established by a subset of directors around November 2022.
"The governance practices you have endorsed are a disservice to our shareholders," Chapman said. "Many investors believe there is a link between good governance and company performance. I hope that by placing these matters in public view, you and the Digital board will address them to the benefit of shareholders and future directors, before it is too late."
He added: "I fully support management and the steps they are taking to continue the transformation of the company and to address the current liquidity concerns. My disagreement is solely with governance policy and practices, and I am concerned that the loss of a healthy governance environment has had and continues to have a negative impact on the company."
In its own SEC filing, Digital said: "The company believes its governance policies and practices are compliant and robust, including numerous improvements in recent years. The Board believes in the importance of good governance and remains focused on governance matters, including periodic Board refreshment to provide diversity, fresh thinking, and new perspectives."
It added: "The company wishes to emphasize that the written notification of resignation reflects the thoughts and beliefs of Mr. Chapman only."
Prior to joining Digital's board, Chapman was CFO of Goodrich Aerospace, and previously held roles at Westinghouse Electric Company. His profile page on Digital Realty's site has been removed.
Hogan Preusse previously served as a managing director and co-head of America's real estate for APG Asset Management US. As well as Digital Realty, she is also on the boards of Monthly Divedend-owned Realty Income Corporation (and Vareit Inc. before it was acquired by Realty Income); real estate investment trust Host Hotels & Resorts; and Kimco Realty Corporation. She stepped down from the board of co-working company Industrious last year. She is also Senior Advisor to Fifth Wall, a venture capital firm focused on real estate technology.
Mark R. Patterson has served as a Digital Realty director since 2016. He was previously CEO of Boomerang Systems, and served as the managing director and the head of real estate global principal investments at Merrill Lynch as well as global head of real estate investment banking at Citigroup.
More in Workforce & Skills