Digital Realty has appointed Matt Mercier as its new Chief Financial Officer.
The company this week announced Mercier as CFO, effective January 1, 2023. He succeeds Andrew Power, who was recently named Chief Executive Officer.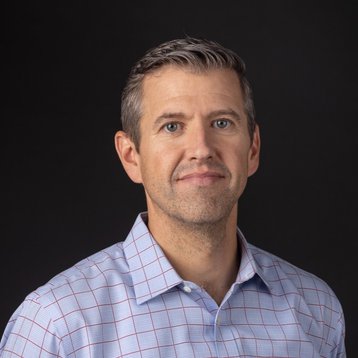 In his new role, Mercier will lead the company's global corporate finance organization, including treasury, capital markets, investor relations, financial planning and reporting, accounting, and tax.
"I am extremely excited and honored to step into this role for Digital Realty," said Mercier. "Working with the leadership team to grow our business from a small US focused data center owner to the world's largest global, full product spectrum owner, developer, and operator of data centers has been a remarkable experience. We have a long runway for growth ahead of us and I look forward to capitalizing on that opportunity alongside Andy and the rest of our talented team."
Mercier joined Digital Realty in 2006, most recently serving as Senior Vice President Global Finance & Accounting. Prior to joining Digital Realty, he held roles in asset management at Equity Office Properties Trust and as an auditor at KPMG
"Matt has been a great partner and a key leader in our company for more than 15 years. I've appreciated and relied on his steady-handed and thoughtful approach, and I look forward to our continued partnership in his new role," CEO Power said of Mercier's appointment.
Power was appointed as CEO of Digital Realty last month after the abrupt termination ('without cause and pursuant to his employment contract') of previous CEO Bill Stein.
Power had been the company's CFO since 2015; previously he had served as Managing Director at Bank of America Merrill Lynch and was a member of the lead underwriting team that advised Digital Realty on its initial public offering in 2004.
An SEC filing from August 2021 noted Stein's employment with the company was changed to "automatically be extended each year for successive one-year periods until either the employer or Mr. Stein provides 60 days written notice of non-extension prior to the expiration of the then-current term."