Digital Realty has appointed Mary Hogan Preusse as chairman of the board of directors.
Digital is one of the two largest colocation providers in the world by number of data centers, along with Equinix, and Hogan Preusse has been on its board since 2017. She will take the chair at the next board meeting in August 2022.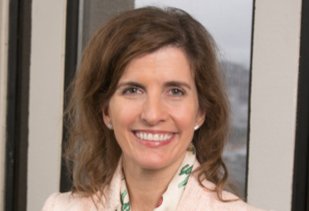 She succeeds Laurence Chapman, who will remain on the Board
As a woman in a leadership role, Hogan Preusse is a tech industry rarity, but she joined the data center industry from the real estate world, having spent 30 years in real estate investment trusts (REITs). Before joining Digital Realty's board, she was managing director of real estate in North and South America for APG Asset Management for 17 years, managing real estate investments in the region. Prior to that, she spent eight years as a sell-side analyst covering the REIT sector and began her career as an investment banking analyst at Merrill Lynch. 
"I was delighted to have Mary join the Board in 2017 and am confident that she is the right person to take the reins at this exciting time for Digital Realty and to lead the Board as we continue to accelerate the growth of our global platform," said Chapman, who has been on Digital Realty's Board of Directors since its foundation 2004, and was appointed Chairman in 2017. "Mary has played an instrumental and strategic role in driving Digital Realty's expansion and innovation since joining the Board. It has been a privilege to serve as Chairman of this strong and diverse Board, and I look forward to continuing to collaborate with Mary and the Digital Realty management team as a Director." 
Digital was the first large data center REIT and, with Chapman as chairman of the board, it has grown rapidly, acquiring major competitors such as Interxion, Ascenty, and DuPont Fabros.  
Data center REITs continued to expand during the pandemic, as digital infrastructure was heavily used, while offices and shops declined. In the last year, this expansion has continued, and mergers have continued with DigitalBridge accelerating in purchases such as DataBank and Switch.
"On behalf of the management team, I thank Laurence for his significant contributions and exemplary leadership as chairman over the past five years," said Digital Realty CEO William Stein. "Mary's extraordinary investment experience and knowledge of our industry and technology-driven platform will be tremendously valuable as we continue to adapt to the changing world and enable our customers to execute on their digital transformation initiatives globally.  I'm thrilled to work even more closely together with her to execute our long-term strategy." 
"I am honored to accept the position of Chairman," said Hogan Preusse. "Digital Realty has continued to strengthen its position as a global leader of the data center sector, with the broadest available product offering, during Laurence's tenure as Chairman.  With the tailwinds of digital transformation and the rapid growth of data driving substantial opportunity for our global platform, I'm delighted to take a deeper role in supporting and accelerating Digital Realty's growth."