UK infrastructure fund Digital 9 Infrastructure has acquired Finnish colocation provider Ficolo for €135 million ($145m).
Ficolo is a data and cloud center company founded in 2011 with data centers in Helsinki, Pori, and Tampere.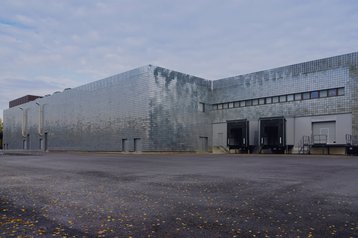 "The acquisition of Ficolo, with its significant expansion potential, is another important step in D9's ambition to decarbonize the data center industry," said Jack Waters, Chair of Digital 9 Infrastructure. "Ficolo adds to our portfolio of Nordic data centers and represents some of the cleanest, lowest carbon footprint data centers globally."
D9 acquired the company from Finnish real estate investment firm Pontos Group and private equity company Taaleri, which acquired Ficolo in 2017. The deal is subject to approval by the Finnish Ministry of Employment and the Economy and is expected to close before the end of the year.
Thor Johnsen, head of digital infrastructure at Triple Point Investment Management LLP, added: "Together with Ficolo, D9 now how has one of the premier pan-European authentically green data-center portfolios, benefiting from the less volatile, less carbon-intensive green energy supplies of the Nordics. Transitioning data center services to our green data center portfolio is not just a question of improving sustainability, but also benefiting from lower cost and less volatile power prices."
The company's Air Campus in Helsinki offers 20MW of capacity across 15,000 sqm (161,500 sqft), but is expandable up to 80MW and 50,000 sqm (538,200 sq ft). In Pori, its 11MW Rock data center is built in a military underground tunnel network; it comprises nine separate tunnel halls totaling 8,500 sqm (91,500 sq ft). Its Deck facility in Tampere offers up to 1MW across 400 sqm (4,300 sq ft). Ficolo also operates the connectivity hub Ficolo IX in Helsinki.
"Digital 9 is a great owner for us, and with their help, we can further improve our operations. Our future goal is to be carbon negative," said Seppo Ihalainen, CEO of Ficolo. "The deal is also proof that our operating concept is effective. We offer the best of cloud computing and data centers – every customer gets a solution that is tailored to their needs and designed specifically for them. The deal will give us greater international connectivity."
Ficolo acquired the Tampere data center from Cybercom in 2018 and the Helsinki facility from Fujitsu in 2019. It has previously bought the data center business of Protacon/Pinja in 2019. In 2020 IT firm Tietokeskus said it would sell its data center in Raisio to Ficolo, but the facility isn't listed on the company's site.
"We are very pleased to have found a great new owner for Ficolo. Ficolo is an excellent company that grew significantly during Taaleri Datacenter's ownership. The company achieved a strong market position, which attracted a high level of international interest in the company during the transaction process. We are also very pleased that our co-investors' return on their capital will be approximately 2.4 times due to a highly successful exit," says Peter Ramsay, CEO of Taaleri.
Triple Point raised £300 million ($408m) from a March 2021 IPO through D9, which acquired submarine cable owner Aqua Comms for £160m ($215m) and its upcoming EMIC-1 cable shortly afterwards.
In June that year, it raised another £175 million ($246.7m) and subsequently acquired Verne for £231 million ($320m) before investing in the freehold of a Newcastle data center and cable landing station in northern England for £15m ($19.8m).
In January 2022, D9 raised another £95.2 million ($127.4m) through a share placing, and acquired a controlling stake in Ireland's public safety communications network, paying €76 million ($84.8m) for a 56 percent stake in Tetra Ireland Communication.
April 2022 has seen the company acquire UK data center firm Volta and its central London facility for £45 million ($58.5m). D9's wholly-owned subsidiary, Digital 9 Wireless Limited, also acquired Leeson Telecom Limited (known as Host Ireland), an enterprise broadband provider in Greater Dublin of Ireland for around €60 million ($65m).