Internet Exchange (IX) operator DE-CIX has announced its entry into the Mexican market.
As part of its launch into Mexico, DE-CIX's distributed IX will be located in the country's capital, Mexico City, and Santiago de Querétaro.
The company will provide a data center and carrier-neutral interconnection platform for ISPs, content delivery networks, network operators, cloud service providers, and enterprises.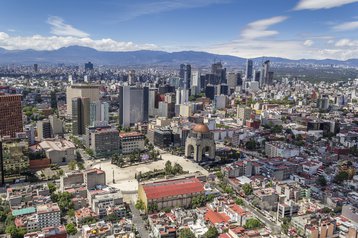 The IX will be hosted in the data centers of Kio Data Centers, marking the 45th market DE-CIX has deployed in.
DE-CIX expects service to be ready early next year, noting that additional data centers from a diverse range of operators will be enabled in the future.
Its IX will be directly connected to the interconnection ecosystem of DE-CIX Dallas, allowing for low latency and high-performance access to North American clouds, content, and applications. The new IX will be integrated into the North American and global DE-CIX ecosystem.
"The millions of users in Mexico deserve digital services of state-of-the-art quality. This requires the best infrastructure possible, interconnected in low latency and localizing content, cloud, and applications as close as possible to the end users, for both private and business purposes. We are delighted to have Kio Data Centers for our entry into this important market," said Ivo Ivanov, CEO of DE-CIX.
Initially, one data center, Kio QR01, will be enabled in Santiago de Querétaro, and three sites – Kio MEX2, MEX4, and MEX5 – will be taken into operation in Mexico City.
Latin American data center firm Kio Networks specializes in colocation and IT services, and has 13 core data centers across Mexico, Colombia, Panama, Guatemala, The Dominican Republic, and Spain.
Earlier this year, Kio acquired a data center in Colombia, when it bought a 6MW facility in the capital city of Bogota, and last year snapped up a data center campus in the greater Mexico City Metro area, now called Kio MEX6.
Elsewhere, DE-CIX opened a exchange in Richmond, Virginia in November last year, just a couple of months after it named Ivanov as CEO.