Datagrid has filed an application in southern New Zealand to build its first data center.
Stuff.co.nz reports the company has lodged a consent application with Southland District Council for a data center in Makarewa, outside Invercargill.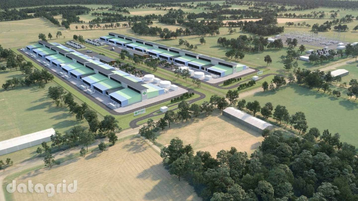 A Southland District Council spokesman told the publication a land use resource consent application was received from Datagrid in mid-October.
"Datagrid carbon neutral hyperscale data center project moving ahead. A great milestone. Well done Team. Kia kaha!" Datagrid CEO Rémi Galasso said on LinkedIn. Kia kaha is a Māori phrase meaning 'stay strong'.
First announced in December 2020, Datagrid – founded by Hawaiki Cable's Galasso alongside Callplus Ltd founder Malcolm Dick – aims to develop a large data center on New Zealand's South Island.
Partnering with Meridian Energy, the facility will be the first hyperscale data center in the area. The facility will draw energy from the Manapouri hydropower scheme, which is due to have a large surplus once the Rio Tinto aluminum smelting facility at Tiwai Point closes in 2024. The University of Otago is set to be an anchor tenant of the facility.
Datagrid bought a 43-hectare site in January 2022. The company aims to build up to ten 6,500 sq m (70,000 sq ft) 10MW modules totaling 65,000 sq m.
According to Stuff, the development will also include a 33kV electricity connection to the existing distribution line and the development of a 220kV grid exit point substation and transmission line connection.
The council has reportedly agreed to accept the consent application for processing but has made no decisions. Additional information has been requested, with the application on hold in the interim.
Last year saw Singaporean shipping giant BW Group acquire a 37.5 percent stake in Datagrid's holding company. BW also acquired the Hawaiki Cable, a separate business, but also led by Datagrid cofounder Galasso.
More in Construction & Site Selection