DataBank has acquired 85 acres of land in Culpeper, Virginia, for a new data center campus.
The company announced the acquisition this week and plans to develop a new 192MW campus on the site.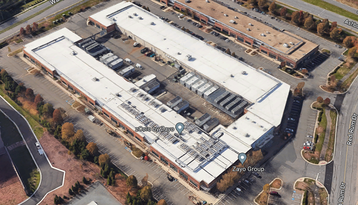 The new Culpeper Campus will host up to three two-story data centers that would offer 1.4 million square feet (135,065 sqm) of space. The site will also include a 300MW on-site substation from Dominion Energy.
"Northern Virginia continues to be one of the most important data center markets in the world," said Raul K. Martynek, DataBank's CEO. "As the market continues to grow, we expect data center development to expand southward, and Culpeper is an ideal location given the plentiful land, utility capacity, and existing fiber and data center infrastructure in the region."
The campus will use DataBank's recently announced Universal Data Hall Design (UDHD), designed for high-density workloads. The company didn't share the address of the planned campus.
DataBank currently operates three facilities in Virginia; IAD1 and IAD3 in Ashburn and IAD2 in McLean. In total, the three sites offer 52.6MW across 368,350 sq ft (34,220 sqm) – though the vast majority of that is via IAD3.
Located south of Prince William County, Culpeper County has traditionally seen limited data center development. However, it now has several data center applications in process.
Amazon began looking at developing a data center campus in Culpeper early last year – but has faced opposition and legal challenges – and several developers have followed since.
CloudHQ acquired 100 acres in July 2022, and Peterson Companies announced plans for a 2 million sq ft (185,805 sqm) campus this year. A project known as Copper Ridge would see another 2 million sq ft campus developed in the area.
Officials recently voted to remove data center zoning from one of the county's designated technology areas, after a local landowner proposed an 88-acre campus.
The county is also home to four Equinix data centers.
More in Construction & Site Selection