US colocation provider DataBank has acquired 95 acres of land near Lithia Springs in Atlanta, Georgia.
The company said the new plot of land is within a mile of the 18 acres where DataBank is already building its ATL4 facility.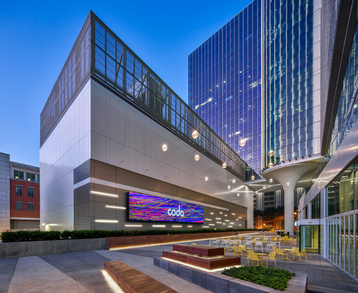 This new parcel can accommodate two multi-story data centers totaling up to 1 million gross square feet (92,900 sqm) of space. The facilities will use DataBank's Universal Data Hall Design (UDHD), designed for high-density workloads.
The site will include a 180MW on-site substation from Georgia Power, capable of delivering up to 120MW of critical IT power. Timelines for development weren't shared.
"Atlanta is one of the most sought-after markets for data center capacity across all segments of our customer base – enterprises, technology, and hyperscale public cloud providers," said Raul K. Martynek, DataBank's CEO. "And now with new AI applications coming online, we're seeing an entirely new driver of demand that promises to make this an even more attractive market in the years ahead."
DataBank currently operates three other data centers in the Atlanta area totaling 32MW and 136,000 sq ft (12,630 sqm) at full build-out.
The company broke ground on ATL4 in May 2023. Located at 200 Selig Drive, the colocation facility will feature 200,000 square feet (18,580 sqm) of raised floor space and 4MW of capacity, expandable to 40MW. DataBank acquired the 18-acre site in May 2022 for a reported $10.9 million. The site seems to have previously belonged to Lathem Time Corporation – a maker of clocks, time cards, and employee tracking systems.
DataBank recently announced the completion of seven expansions across its US portfolio, and has subsequently announced plans to expand its DFW3 facility in Dallas, Texas, and its SL6 facility in Salt Lake City, Utah.
More in Construction & Site Selection