Data Foundry, a colocation provider with data centers in Austin and Houston, has won a court case giving Texans the right to challenge their utility bills.
The ruling comes four years after the company complained about rates charged by Austin Energy, the municipal power authority in the City of Austin. After being told it could not make such a complaint, Data Foundry appealed, and the Texas District Court has now ruled that Data Foundry, and other consumers in Texas, can challenge excessive bills.
Data Foundry has not yet settled its beef with Austin Energy, but has won the right to make a complaint.
Wild Bill shot down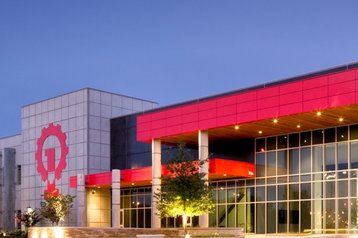 In 2016, Austin Energy reviewed Data Foundry's rates and imposed new rates beginning on January 1, 2017. Data Foundry complained that these rates were excessive and discriminatory, and sued Austin Energy in Texas District Court.
Initially, the court ruled that consumers like Data Foundry cannot challenge rates set by municipal utilities. Data Foundry appealed, arguing that it is unfair to leave consumers at the mercy of the municipality.
Data Foundry convinced the Texas Supreme Court that Texas law guarantees consumers the right to challenge potentially excessive and discriminatory electricity rates in court, and this should include municipal utilities. In April 2021, the court notified Data Foundry that it had won its appeal - and can now proceed with the original lawsuit.
"As an industrial-scale buyer of power, and through efficient design and operations of our facilities, Data Foundry ensures customers achieve optimal utilization when they choose our services and facilities," said Edward Henigin, CTO of Data Foundry. "Any unfair electric rate impacts our customers both directly and indirectly, and it's in our best interest to protect them. We took on this fight to ensure our customers don't get taken advantage of, to help reduce overall costs, all the while ensuring we can provide the best product at the most competitive prices."
Henigin argued that the win shows people get a better deal through outsourcing their digital infrastructure and services to data center companies: "Power costs can make or break a business. This win sets a whole new standard. Data Foundry is bullish on our mission. We know it's a long road ahead and we're committed to do what's right for all Texans."
US data center operators have wrested consumer rights from utility companies before. In 2016, Las Vegas-based Switch sued NV Energy and the Public Utilities Commission of Nevada after the Commission denied its application to switch suppliers. Switch complained that NV Energy had been overcharging it for renewable power, in a $30 million lawsuit.
Later, NV Energy warmed to renewables, doing multiple deals for solar farms with Apple.
More recently, Austin Energy struggled during the Texas storm in February, initiate blackouts which left people without power - and brought data centers offline