Cyxtera has pushed back its intended completion date for conversion into a real estate investment trust (REIT).
In September, the US-based colo announced plans to convert to a REIT for federal income tax purposes with a target to complete the conversion by January 1, 2023.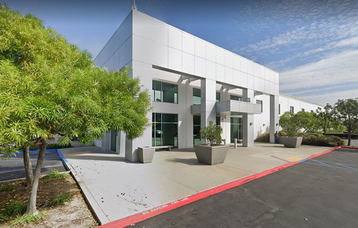 The company this week announced that its Board of Directors has determined to target completion for the conversion back to January 1, 2024.
Cyxtera said the decision to delay was not due to any issue impacting the company's ability to meet REIT status requirements, but 'rather to maintain flexibility' as it considers alternatives for the company and its capital structure.
"Our company continues to perform well, and we remain confident in the strength of our business and the robust demand for our global platform of highly interconnected data centers," said Nelson Fonseca, Cyxtera's Chief Executive Officer. "As the expected tax and financial benefits of the REIT conversion are long term in nature, delaying the conversion allows Cyxtera to focus on its capital raising and refinancing process while considering alternatives for the company and its capital structure without sacrificing any material benefit of the REIT conversion to the company and its stockholders."
Despite only going public last year via a Special-purpose acquisition company (SPAC) merger with Starboard Value Acquisition Corp. (SVAC), Cyxtera has reportedly been considering its options, including a potential sale.
Adopting REIT status provides beneficial tax status and regular dividends for shareholders, but requires the company to make the majority of its money from income-producing real estate. To classify as a REIT, a company needs to meet certain requirements around how it is owned and how it spends its money.
Cyxtera will join Equinix and Digital Realty as publicly-listed pure-play data center REITs. The likes of American Tower and Iron Mountain are also REITs but have a portfolio expanding beyond data centers.
Switch Inc. is also undergoing a conversion into a REIT, while also being acquired by DigitalBridge. DigitalBridge itself recently went the other way and reverted to a traditional C-Corp, while its Vantage and DataBank units are either already are, or shortly becoming, REITs.