DigitalBridge has bought out investment management firm Wafra's stake in DigitalBridge's investment management subsidiary, and will switch from a Real Estate Investment Trust to a traditionally taxed corporate structure (C-Corp).
DigitalBridge Group, Inc. this week announced it has entered into an agreement with affiliates of Wafra Inc. to acquire its 31.5 percent ownership in DigitalBridge's investment management subsidiary for $410 million of newly issued Class A common stock in DigitalBridge and cash consideration of $390 million.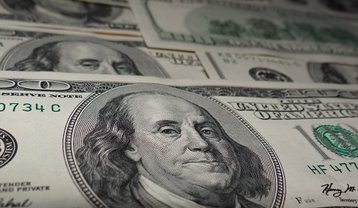 Marc Ganzi, Chief Executive Officer of DigitalBridge, said: "This announcement marks a natural evolution of our successful partnership with Wafra, driven by the success and speed of our asset rotation to 100 percent digital and rapid growth in our DigitalBridge IM platform. It also underscores Wafra's continuing confidence in our ability to pursue and execute on the industry's most compelling digital infrastructure investment opportunities. I look forward to continuing to work with the entire team at Wafra as we raise and deploy new capital in the sector as their partner of choice."
DigitalBridge now owns 100 percent of the DigitalBridge IM Platform. In addition to the sum of $800 million, Wafra will receive the rights to an earnout of up to $125 million, which may be paid up to 50 percent in stock.
"Wafra has a successful history of partnering with preeminent management teams to help scale industry-leading asset management businesses. We are pleased to have played an important role in accelerating DigitalBridge's transformation to a pure-play digital infrastructure investment firm," said Fawaz Al-Mubaraki, Chief Executive Officer of Wafra.
Adel Alderbas, Chief Investment Officer of Wafra, added: "DigitalBridge is well positioned to continue its pioneering role in the digital infrastructure industry, and we believe now is the time to progress our partnership to the corporate level. We are excited about the Company's growth trajectory and look forward to continuing to support DigitalBridge as an aligned shareholder and trusted advisor."
Upon completion of the transaction, Alderbas will serve as a Senior Advisor to DigitalBridge.
Wafra was advised by Ardea Partners LP as financial advisor and Fried, Frank, Harris, Shriver & Jacobson LLP as legal advisors. DigitalBridge was advised by Barclays as financial advisor and Sullivan & Cromwell as legal advisors.
DigitalBridge also announced today that its Board of Directors has approved the transition to a conventional C-Corp structure and the company will not be treated as a Real Estate Investment Trust (REIT) for tax purposes in 2022.
"We have always maintained a pragmatic approach to our legacy REIT status, highlighting that we would maintain it to the extent it served our strategy," said Jacky Wu, Chief Financial Officer of DigitalBridge. "The compelling transaction with Wafra announced today underscores our determination that the additional strategic flexibility afforded by a conventional C-Corp structure is positive for the Company and our shareholders going forward. Importantly, our strategy – focused on identifying the best investments in the digital infrastructure landscape where we can create the most value – remains unchanged."
This week saw Philippine telco PLDT announce a sale-leaseback deal for close to 6,000 cell towers with a subsidiary of edotco Group and a subsidiary of EdgePoint, the latter of which is owned by DigitalBridge. The deal is worth a total of PHP 77 billion ($1.47bn) and will see EdgePoint's Comworks Infratech Corp. take over just under 3,000 towers located in Luzon. PLDT's Smart Communications, Inc. will remain the anchor tenant.