Struggling US colocation provider has reached a new agreement over its debts with lenders.
In exchange for ongoing financing, the company must find a new buyer or investor or face bankruptcy and transfer ownership to its owners.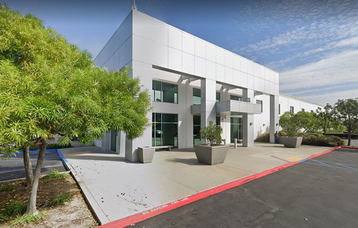 The company this week announced that it has received $50 million in new financing from certain lenders, holding over two-thirds of its outstanding term loan, to support ongoing business operations.
At the same time, Cyxtera has entered into a Restructuring Support Agreement (RSA) with the lenders to "strengthen the Company's financial position and facilitate the business's long-term success."
The terms of the RSA contemplate Cyxtera to pursue a potential sale of the business or a significant investment from a new investor. The lenders have agreed to offer long-term financing for potential investors to address existing near-term maturities.
If the process does not result in an acceptable transaction with a third party as defined by the RSA, Cyxtera would declare bankruptcy under Chapter 11 and transition majority ownership of the business to the lenders.
"We have strong momentum in our business, and demand for our global data center platform remains high," said Nelson Fonseca, Cyxtera's CEO "With the support of our lenders, we are taking steps to strengthen our financial position and ensure that our business is best positioned for the long term. We are confident in our ability to continue growing our business and creating value for the customers and communities we serve as we work to implement the transactions contemplated by the agreement."
Fonseca added: "We thank our customers and partners for their continued support, and we are grateful to our employees for their hard work and commitment to Cyxtera. We look forward to continuing to provide innovative, cloud-like data center services and enabling our customers to meet their evolving business needs."
Cyxtera has been dealing with long-term debt maturities which are set to mature in the next year or so. February saw Moody's downgrade Cyxtera's corporate family rating (CFR) from B3 to Caa2, meaning Cyxtera's debt obligations are 'judged to be of poor standing and subject to very high credit risk.'
According to Cyxtera's Form 8-K, the lenders under the RSA hold more than two-thirds of the company's outstanding term loan claims under the First Lien Facilities and 38 percent of the company's outstanding equity interests.
The 8-K suggests Cyxtera has until August to receive a final bid for the company, but could be compelled to enter Chapter 11 as soon as May 14.
The new $50 million term is set to mature in May 2024.
Cyxtera's market cap is currently valued at just $31.27 million, with its stock now trading at around 17 cents a share, down from a peak of $14.60 last year.
Cyxtera, which was formed out of CenturyLink's colocation business, went public via a SPAC in 2021. The company combined with the Nasdaq-listed Starboard Value Acquisition Corp. (SVAC) in a $3.1 billion deal.
However, within a year, the company was rumored to be looking to return to being private, but has been unable to find a company to acquire it. Reports that it was again looking for a buyer surfaced earlier this year as debt matured.
The colo firm operates more than 60 facilities totaling more than 245MW across 29 markets globally; the majority of its portfolio is leased.