Cyxtera posted a $355 million loss for 2022 and has canceled its earnings call amid ongoing efforts to extend maturing debt.
Bloomberg previously reported the publicly listed company has been making unsuccessful efforts to facilitate a refinancing of its revolving credit facilities. Reports suggested the company is also planning to ask lenders to agree to turn part of their debt holdings into equity.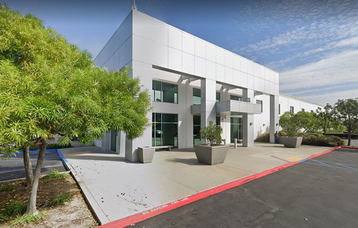 The company has now secured an extension on one credit facility that had been due to mature this year.
In its Q4 2022 earnings results posted late last week, the company announced it has entered into an agreement with all of its revolving lenders to modify certain terms of its $120.1 million revolving credit facility, including an extension of the maturity date from November 1, 2023, to April 2, 2024.
Work is ongoing to extend the maturity of the other debt obligations.
"The company is actively attempting to address its revolving credit facility and long-term debt that matures in April 2024 and May 2024," the company said in its earnings announcement.
February saw Moody's downgrade Cyxtera's corporate family rating (CFR) from B3 to Caa2, meaning Cyxtera's debt obligations are 'judged to be of poor standing and subject to very high credit risk'.
Cyxtera's recent Form 10-K SEC filings show the extension to April 2024 saw an approximately $18 million reduction to the borrowing capacity.
"The company is actively attempting to extend the maturity on, or refinance or repay, its revolving credit facility and long-term debt that mature in April 2024 and May 2024, respectively, to ensure it will have positive cash flow for the long-term foreseeable future," the SEC filing noted.
However, if the company can't extend, refinance, or repay its revolving credit facility and long-term debt by April and May 2024, the company will have be "forced to consider all strategic alternatives."
These include everything from restructuring or seeking additional debt or equity capital and selling assets to liquidation or filing for bankruptcy.
As of the end of December 2022, Cyxtera had $1.12 billion and $907 million in finance lease obligations and long-term debt.
However, the company isn't expecting to go under in 2023.
"Based on our current forecast… we believe that our sources of liquidity, including our expected future operating cash flows, are adequate to fund our operating activities in the next twelve months from the issuance of these financial statements," the company said.
Cyxtera's quarterly results: $153.6m impairment charge for Q4 and a yearly loss
Cyxtera reported Q4 2022 revenues increased $14.5 million, or 8.1 percent year on year, to $192.9 million.
The company posted a quarterly Net Loss of $210.2 million – including a non-cash Goodwill impairment charge of $153.6m – and Transaction Adjusted EBITDA of $61.8m, an increase of $13.8m or 28.8 percent. Non-adjusted EBITDA was a loss of $107.7 million for the quarter.
For 2022 as a whole, Cyxtera reports $746 million in revenue which is up $42.3m, or 6 percent, year on year. Net Loss for 2022 was $355.1 million, while Transaction Adjusted EBITDA increased by $14.5m or (6.4 percent) to $238.9m. Non-adjusted EBITDA was $53 million for the year.
For comparison, Cyxtera posted Q3 2022 Revenue of $186.6 million and a Net Loss of $55.9m. Net loss in Q2 2022 was $48.1 million and Net Loss in Q1 2022 was $40.9 million.
"We achieved solid results in the fourth quarter and another year of growth in 2022, demonstrating continued demand for our global data center platform and our customers' confidence in our ability to help them transform and scale their businesses," said Nelson Fonseca, Cyxtera CEO. "We delivered 6. percent revenue growth for the year, margin expansion, and positive net bookings. Our results are further validation of the value we bring to our customers with our global scale, innovative approach to cloud-like colocation, and unwavering focus on providing high-quality services to our customers."
However, due to its ongoing attempts to address its maturing debt, the company has canceled its earnings call for the quarter.
"Due to these ongoing efforts, Cyxtera will not hold a fourth-quarter 2022 conference call and is not providing 2023 guidance at this time."
Cyxtera, which was formed out of CenturyLink's colocation business, went public via a SPAC in 2021. Within a year, the company was looking to return to being private, but has been unable to find a company to acquire it.
Q4 2022 results for other publicly-listed colocation firms such as Equinix and Digital Realty are available here.