US data center firm Cyxtera is reportedly exploring a sale amid looming debt maturities.
Citing unnamed people 'familiar with the matter,' Bloomberg reports the company is exploring options including a potential sale and a possible capital raise as it looks to avoid a possible bankruptcy filing.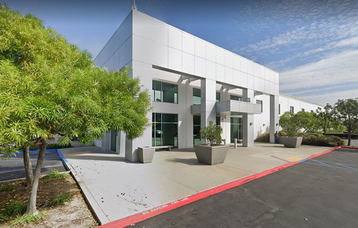 Potential suitors include private equity firms, a number of which have already 'signed non-disclosure agreements to look at the business,' according to the publication.
In its Q4 2022 earnings results posted last month, the company announced it has entered into an agreement with all of its lenders to modify terms of a revolving credit facility, which was extended from November 2023 to April 2024, giving it a lifeline.
As of the end of December 2022, Cyxtera had $1.12 billion and $907 million in finance lease obligations and long-term debt, much of which is set to mature next year.
"The company is actively attempting to address its revolving credit facility and long-term debt that matures in April 2024 and May 2024," the company said in its earnings announcement.
In an SEC filing from April, the company noted that if can't extend, refinance, or repay its revolving credit facility and long-term debt by those April and May 2024 deadlines, the company will be "forced to consider all strategic alternatives."
These include everything from restructuring or seeking additional debt or equity capital and selling assets, to liquidation or filing for bankruptcy. However, the company isn't expecting to go under in 2023 and has enough liquidity to continue operations through the year.
February saw Moody's downgrade Cyxtera's corporate family rating (CFR) from B3 to Caa2, meaning Cyxtera's debt obligations are 'judged to be of poor standing and subject to very high credit risk.'
Cyxtera, which was formed out of CenturyLink's colocation business, went public via a SPAC in 2021. The company combined with the Nasdaq-listed Starboard Value Acquisition Corp. (SVAC) in a $3.1 billion deal.
However, within a year, the company was rumored to be looking to return to being private, but has been unable to find a company to acquire it.
The colo firm operates more than 60 facilities totaling more than 245MW across 29 markets globally; the majority of its portfolio is leased.