CyrusOne Data Centers has signed a deal for $701 million in asset-back securities.
The 2023-1 transaction is the first issuance for the master trust and the sponsor will share collateral between series 2023-1 and any future series, according to the S&P Global Ratings report.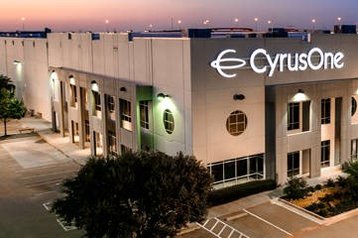 The arrangers for the transaction include Barclays Capital, KKR Capital Markets, Citigroup Global Markets, Goldman Sachs & Co., and Wells Fargo Securities.
CyrusOne will use its data centers in Virginia and Texas - five in total - for collateral, offering a combined critical IT load of 65.25MW. Both the Sterling, Virginia, and San Antonia, Texas, facilities are turnkey solutions, with CyrusOne owning the mechanical and electrical infrastructure and providing space, security, power and cooling, and ongoing maintenance for the facilities.
The modified gross leases of the two facilities are expected to make up 100 percent of the annualized adjusted base rate (AABR) generated by the portfolio, though this could change as more capacity is leased.
Of the facilities involved, three are multi-tenant, two in Sterling and one in San Antonio, while the remaining ones in each location are single-tenant facilities. Across all five sites, 41.7 percent of leased capacity and 45.3 percent of AABR can be attributed to one tenant, though the identity of this company/organization has not been shared.
The transaction is a mixture of class A and B notes, all of which have an expected maturity of 25 years. CyrusOne has not publicly commented on how it intends to use the capital.
In January of this year, CyrusOne acquired a 57-acre plot in Ashburn, Virginia, and another site in Frankfurt, Germany, for $102.3m that same month. The company is also currently constructing a data center in Madrid, Spain. In total, CyrusOne has a data center footprint covering 2.5 million sq ft (232,250 sqm).