CyrusOne has acquired a plot of land in the Ashburn area of Virginia's Loudoun County.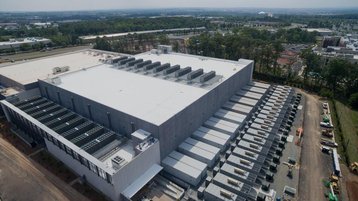 The KKR-owned company this week announced the purchase of a 57.6-acre land parcel in Loudoun County, Virginia, located near the intersection of the Dulles Greenway toll road and Belmont Ridge Road.
The company said the site will be the future location of a new data center campus targeting hyperscale cloud providers and large-scale companies.
"CyrusOne is excited to expand its investment in Loudoun County where we successfully operate 10 data centers at five campus locations in one of the most important digital gateway markets in the United States," said CyrusOne CEO Eric Schwartz. "With strong demand in the Northern Virginia market, we are positioned to initiate development consistent with the existing zoning on this new site and deliver world-class digital infrastructure that meet the growing needs of our customers."
CyrusOne's current Virginia portfolio spans more than 2.5 million sq ft (232,250 sqm), largely around the Sterling and Ashburn areas.
"CyrusOne is excited to acquire this new site and looks forward to continuing its partnership and collaboration with local leaders and residents on this strategically important project. CyrusOne is proud of our reputation as a responsible developer, operator, and corporate citizen since we opened our first data center in the area in 2015," said Michael Nudelman, senior vice president of Project Development for CyrusOne.