The Communication Workers Union (CWU) has confirmed it's back in discussions with BT with further meetings scheduled for next week.
It follows several strikes by BT and Openreach workers in recent months over pay disputes with the telco giants.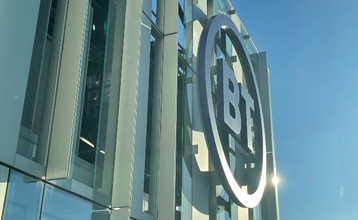 The CWU has revealed the latest developments, writing to its BT and Openreach members to inform them that their strikes have made a big difference in the ongoing industrial action.
In the letter, the CWU said: "The overwhelming strike action that you have taken in your fight for a fair pay rise is making a difference. It has got us back in discussions with BT this week with a view to seeking a resolution to our dispute. We are in the process of setting up further meetings with the company next week."
Before this summer, BT workers hadn't been on a general strike in 35 years since the company became privatized in the 1980s. However, BT staff voted to take strike action in July, calling the £1,500 ($1,695) pay rise that BT had offered as a real-term pay cut after inflation rates reached a 40-year high in the UK.
BT has insisted that the £1,500 ($1,695) is fair, and had ended negotiations with the CWU until this recent update.
The first strike action came on July 31 and August 1, before workers once against took action on August 30 and 31. Last month there were an additional four strikes, as the Union ramped up the pressure on BT.
Only yesterday BT revealed that its increasing its cost-savings target as the company looks to free up cash flow to maintain and support its network rollout.
BT has outlined plans to increase its cost savings target from £2.5 billion ($2.8bn) to £3bn ($3.36bn) by the end of 2025, with the telco blaming the rising inflation for this revised target.
Jobs could be on the line as part of these cutbacks, according to BT's chief executive Philip Jansen, who reportedly told a conference call full of analysts. He said that the telco could reduce costs through supply chain efficiencies mostly, but also by cutting staff numbers.
BT posted revenue of £10.4bn ($11.6bn) for the first half, up one per cent year-on-year, while the telco noted that its Fibre-to-the-Premises (FTTP) build passed 8.8m premises, with 331,000 new connections added.