BT workers plan to strike a further four times next month, as an ongoing pay dispute rumbles on.
It will be the third round of strikes by employees at the telco since the end of July, with 40,000 BT Group workers, including subsidiary Openreach, taking to the picket lines.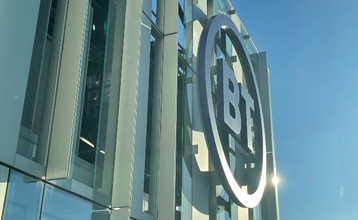 However this time they will be joined by 400 workers that are employed as 999 emergency call handlers.
These strikes are planned for October 6, 10, 20, and 24, the Communications Workers Union (CWU) has confirmed.
Before this summer, BT workers hadn't been on a general strike in 35 years since the company became privatized in the 1980s. However, BT staff voted to take strike action in July, calling the £1,500 ($1,700) pay rise that BT had offered as a real-term pay cut after inflation rates reached a 40-year high in the UK.
The first two sets of strikes by BT workers lasted for two days, with the upcoming dates in October the most amount of dates scheduled by BT staff.
"Our plan of action will make clear to Philip Jansen the CEO that we're not walking away. That while the CWU is willing to talk and to resolve the dispute, we're also willing to take strike action," said CWU general secretary Dave Ward.
BT boss Philip Jansen was given a 32 percent pay rise last year, and earns £3.5 million ($4.2m) including bonuses and share awards. The company, which made £2 billion ($2.4bn) in profit last year and gave out £700m ($843m) in dividends, said that it could not afford to increase staff wages beyond the £1,500 ($1,700) offered.
The CWU is seeking to re-open discussions over pay, however, BT Group has stated it won't be re-opening the 2022 pay review, noting it's offered the best pay award it can.
In a statement, BT Group has labeled the strikes as "reckless," and will redeploy other staff to cover the 999 services during the strikes.
"We know that our colleagues are dealing with the impacts of high inflation and, whilst we respect the right of colleagues to take industrial action, we are profoundly disappointed that the CWU is prepared to take this reckless course of action by including 999 services in strikes," said a BT spokesperson.
The strikes come amid wider industrial action in the UK as living costs outpace earnings. Among those striking are UK train drivers, Ryanair cabin crew, EasyJet pilots, London Underground workers, Postal workers, and container ship port workers.
The UK government recently overturned a law that blocked the use of agency workers to replace strikers - despite Britain's biggest recruitment and staffing companies warning that it would just inflame strikes, not end them.