Crnogorski Telekom will call time on its 3G network by the end of the year in Montenegro.
The operator noted it will instead focus on its 4G and 5G networks.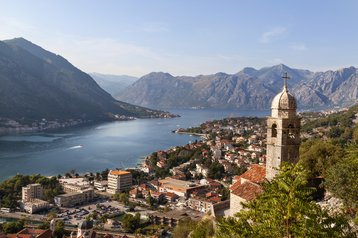 The telco, which is part of the Deutsche Telekom group, will focus its spectrum and resources on its 4G and 5G networks.
"At Crnogorski Telekom, we have laid the foundations for the further development of the 5G network at gigabit speeds," said Crnogorski Telekom technology director Jovan Cetkovic.
"The frequency resources we own, including the spectrum that we will release by shutting down the outdated 3G technology, are a guarantee that we can provide a superior user experience in Montenegro, and ensure the competitiveness of our mobile 5G and 4G network in the coming year."
Crnogorski Telekom's current 4G and 5G networks provide coverage of more than 97 percent and 80 percent of the population, respectively.
A number of mobile operators have switched off, or are in the process of switching off their 3G networks.
Last week, Slovak Telecom confirmed it will begin its 3G shutdown this month.
Elsewhere, Telia Finland kicked off its 3G network switch-off earlier this month, while its Danish and Lithuanian businesses have already retired their respective 3G networks.
In the UK, EE confirmed it will begin its 3G switch-off in January 2024, while Virgin Media O2 will switch off its 3G network in 2025.