Slovak Telecom will begin its 3G shutdown on October 3.
The Slovakian operator will begin its switch-off in the districts of Zlate Moravce and Zarnovica ahead of a gradual region-by-region closure.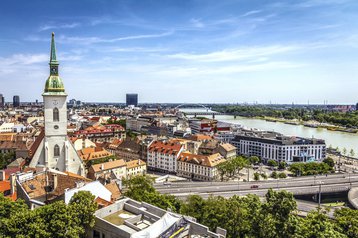 The full shutdown of its 3G network is expected to be complete by the end of the year.
Slovak Telecom, which is wholly owned by Deutsche Telekom, will then repurpose the spectrum towards its 4G and 5G services.
Domestic rival Orange Slovakia is also planning to call time on its 3G service by the end of this year.
The operator announced last December that it will switch off its 3G network a year ahead of schedule, after initially earmarking the switch-off for 2024.
Elsewhere, Telia Finland kicked off its 3G network switch-off earlier this month, while its Danish and Lithuanian businesses have already retired their respective 3G networks.
In the UK, EE confirmed it will begin its 3G switch-off in January 2024, while Virgin Media O2 will switch off its 3G network in 2025.