EE has confirmed that it will begin a nationwide switch-off of its 3G service from January 2024.
The UK operator noted that it expects to fully switch off its service by March of next year.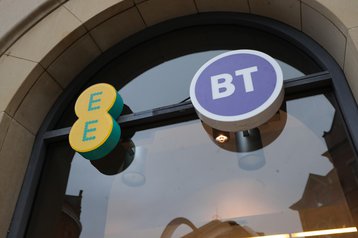 Greg McCall, chief networks officer at BT, confirmed the plans in a statement today (September 18).
McCall told DCD earlier this summer that the operator will begin decommissioning its 3G network from the first quarter of next year, to instead focus on driving 4G and 5G coverage.
"While 3G delivered everything we expected it to twenty years ago, it has now been made redundant by the widespread rollout of newer mobile technologies," said McCall.
"Retiring 3G means we can reuse the spectrum to strengthen our 4G and 5G experiences (which the majority of customers use every day) and make sure more communities have access to a fast, reliable, and sustainable mobile network."
In the blog post, McCall noted that EE has already piloted a 3G switch-off in Warrington over the summer.
McCall stated that the switch-off was successful, with a smooth transition of network coverage, while there were no capacity issues on either the 2G or 4G networks.
"That future will also be more sustainable now too. 3G represents around 35 percent of our mobile network's total power consumption - massively outweighing its usage which is falling all the time. Retiring the technology is one of the best steps we can take to reduce our carbon footprint, as modern networks like 4G and 5G are not only faster and more reliable for customers but also up to ten times more efficient," added McCall.
Despite accounting for over a third of EE's total mobile network power consumption, the 3G network accounts for less than 0.6 percent of all downloaded data.
Earlier this month another UK mobile operator, Virgin Media O2, confirmed it will switch off its 3G network in 2025.
The telco noted that the move will enable it to upgrade its 4G and 5G networks, reduce energy consumption, and deliver enhanced speeds and reliability for customers. Spectrum from the 3G network will be reallocated towards 4G and 5G services. The operator also revealed it will switch off its 2G service by 2033.
Vodafone has already begun switching off its 3G service in the UK, ahead of a full switch-off of the service next year. Three has set out plans to call time on its 3G service by the end of next year.