ColoHouse has opened a third data hall at its data center in Miami, Florida.
The new halls, known as MIA3, provide over 500kW of power and an additional 6,000 square feet (550 sqm) of space at its location in Digital Realty's 36 NE 2nd Street.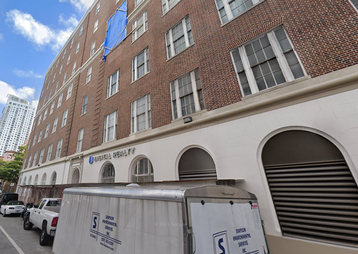 ColoHouse's Miami existing data halls, MIA1 and MIA2, total 24,000 square feet on the 4th floor of the Miami building. In total, 36 NE 2nd Street spans seven stories and 162,000 sq ft (15,050 sqm).
"Our Miami location sits in one of the world's largest connection hubs linking the United States and Latin America markets. Our expansion further into the market is a great opportunity for our customers to expand their global footprint," said Kevin Reed, interim CEO of ColoHouse.
John Bonczek of ColoHouse and fifteenfortyseven Critical Systems Realty (1547 CSR), added: "The need for connectivity to South America makes Miami a crucial location for any global company. With our latest expansion, ColoHouse will be meeting the needs of our existing customer base and be an attractive opportunity for companies that are looking to expand their footprint and maximize their data center space and connectivity."
ColoHouse was acquired by Valterra Partners LLC and 1547 CSR in June 2021. Since then, ColoHouse has acquired managed cloud services provider Lume Cloud, US colo firm Steadfast, and the Quonix Group including its Data102 and Turnkey Internet units.
Paul Bint was previously CEO of ColoHouse, and still has that position listed on his LinkedIn profile. Interim CEO Reed is a partner at ColoHouse-owner Valterra Partners and is listed as a board member of the colo firm on his LinkedIn.
More in Colocation & Wholesale