US colocation provider ColoHouse has named Jeremy Pease as its new CEO.
Pease was previously Senior Vice President of Managed Services at DataBank, where he oversaw large-scale projects and growth initiatives for the company's cloud, networking, and more. Prior to DataBank, he was COO at Aptum and Contegix.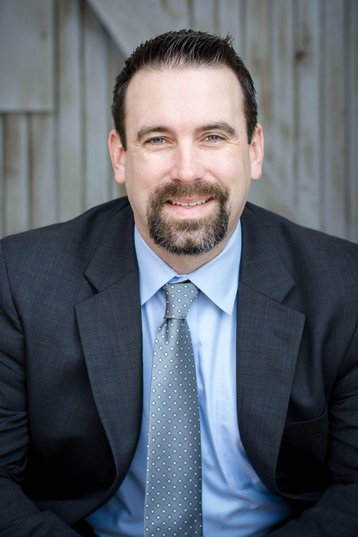 He succeeds Interim CEO Kevin Reed, who will continue his duties as a member of the Board of Directors.
"The Board of Directors and Valterra Partners could not be more excited about Jeremy coming on board as CEO," said Reed, who is also Principal at Valterra Partners. "With a proven track record in scaling service provider organizations, bringing to market-leading product offerings, and delivering consistent revenue growth, Jeremy is the ideal fit for ColoHouse as it continues to execute future acquisitions and growth strategies. We believe that Jeremy brings a unique perspective on the current market and a strong vision to build next-generation data centers and cloud service platforms."
ColoHouse was acquired by Valterra Partners LLC and 1547 CSR in June 2021. Since then, ColoHouse has acquired managed cloud services provider Lume Cloud, US colo firm Steadfast, and the Quonix Group including its Data102 and Turnkey Internet units.
Reed quietly took over from ColoHouse's previous CEO Paul Bint, who had led the company since 2010, earlier this year.
"I am extremely enthusiastic about joining the ColoHouse team with the support of the Board of Directors," added new CEO Pease. "ColoHouse has created a unique and exciting opportunity to build substantial growth with a customer-centric platform enabling colocation, cloud, and connectivity services to the market. The leadership team has done an amazing job bringing the teams together and building a strong foundation with the integration efforts translating into a solid growth year for the organization. I look forward to working with the entire organization and our investors to build a company that people want to work for and customers want to work with on their cloud and Edge journey."
Founded in 2007, Miami-based ColoHouse offers services out of 29 data centers worldwide, 10 of which it operates. Parent company 1547 Realty operates two more of those locations.
Vantage appoints Arpen Tucker as senior business development manager for UK
This week Vantage Data Centers appointed Arpen Tucker as its new senior business development manager. Joining from Global Switch and based in London, Tucker has responsibility for winning and managing new enterprise business for Vantage, focusing on the UK market and Vantage's campus outside Newport/Cardiff in Wales.
Tucker has previously held roles at Telecity and Globix (both since acquired by Equinix), Epsilon Telecommunications, Megaport, and Lumen (formerly CenturyLink). In 2011, he co-founded the Data Centre Alliance, an industry association promoting best-practice and thought-leadership across the data center sector.
"I am excited to be joining the Vantage team during a period of continued investment and rapid growth. With our world-class facility in Cardiff, we have a tremendous opportunity to cement our position as a leading provider of colocation services to large-scale enterprises in the UK," Tucker said.
Antoine Boniface, president of, EMEA, Vantage Data Centers, said: "Arpen is a highly experienced data center sales professional and will play a vital role in accelerating our colocation and data center revenues in the UK. We are delighted to have him on board."
More in Workforce & Skills