The major publicly-listed colocation firms have posted their Q1 2022 earnings results.
Both Equinix and Digital Realty posted stable, single-digit-percent revenue growth for the quarter.
Equinix closed its Entel acquisition, and approved new data center builds in Washington DC and Mumbai, India.
Digital Realty acquired a 2.6-acre plot of land in Zurich, Switzerland, that will support up to 14MW. It also leased 24-acres in Paris, France, that is expected to support the development of approximately 144MW of capacity.
Iron Mountain more than doubled its total 2022 leasing expectations after a strong Q1.
Switch Inc – which has been acquired by DigitalBridge and IFM – reported revenue growth for the quarter.
Cyxtera – which is also reportedly mulling a potential sale – saw its revenue up and net losses decrease slightly.
CyrusOne's acquisition by KKR/GIP has closed this quarter, taking the company private.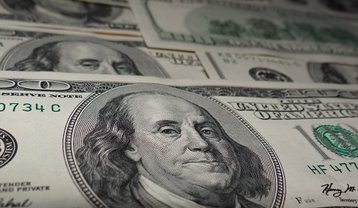 Equinix: strong and stable, new data centers in Washington DC and Mumbai
Equinix reported quarterly revenues of $1.7 billion, up two percent on the previous quarter and nine percent year-on-year.
Operating income was $267 million, Net Income was $147 million, while adjusted EBITDA was $800 million. Capital expenditures were approximately $413 million for the quarter.
Charles Meyers, president and CEO of Equinix, said: "We had a great start to 2022. While there are a number of macroeconomic factors we continue to proactively manage, the business continues to perform exceptionally well. Underlying demand for digital infrastructure continues to rise as enterprises in diverse sectors across the globe prioritize digital transformation and service providers continue to innovate, distribute and scale their infrastructure globally in response to that demand."
In terms of expansions, during the quarter the company approved new facilities or expansions across the US and APAC.
Newly-approved expansions include; AT1 phases 6 & 7 in Atlanta totaling 575 cabinets (at a cost of $43 million), DC16 phase 1 in Washington DC totaling 3,200 cabinets ($198m, due online Q3 2023), SY6 phase 2 in Sydney totaling 500 cabinets ($43m), TY11 phase 4 in Tokyo for 675 cabinets ($55m), and MB3 phase 1 in Mumbai for 1,375 cabinets ($86m, due online Q4 2024).
In the earnings call, CFO Keith Taylor noted the company had purchased land for development in Mexico City.
Notably, the company appeared not to lease any further capacity at its xScale hyperscale facilities – remaining on 133MW of leased capacity from Q4 2021.
"We're focused on a relatively small number of global hyperscalers that we think are critical to how the overall cloud macro plays out and are focused on them," CEO Mayer said in the earnings call.
This week also saw Equinix officially close its acquisition of four data centers from Entel, taking over four data centers in Chile.
Digital Realty: Buys land in Zurich and Paris
Digital Realty reported revenues for the first quarter of 2022 of $1.1 billion, a 1 percent increase from the previous quarter and a three percent increase from the same quarter last year.
Net income was $76.9 million, Adjusted EBITDA was $603 million, a 3 percent increase from the previous quarter but a two percent decrease over the same quarter last year.
Digital Realty acquired a 2.6-acre land parcel in Zurich, Switzerland for approximately $21 million; the site is expected to support the development of approximately 14MW of IT load.
The company also signed a long-term lease with a purchase option on a 24-acre land parcel in Paris, France. The total expected investment to rent and acquire the land in the Canton de la Courneuve is approximately $132 million, and is expected to support the development of approximately 144MW of IT load.
It also noted that the 10-acres bought in Chennai, India, alongside Brookfield earlier this year is expected to support the development of approximately 100MW.
Shortly after quarter-end, Digital Realty acquired eight acres of land in Dublin, Ireland for $7 million; 2.4-acres of land in Barcelona, Spain for $12 million; and 34 acres of land in Frankfurt, Germany, for $64 million. It didn't disclose capacity potential.
"Digital Realty delivered record bookings in the first quarter, driven by strong demand for data center solutions which is leading to a healthier overall fundamental dynamic and pricing environment," said Digital Realty CEO A. William Stein. "We are proactively managing risks to guard against inflation and rising interest rates. Given the resiliency of our business, we believe we are well-positioned to continue to deliver sustainable growth for customers, shareholders, and employees."
The company signed new bookings expected to generate $167 million of annualized GAAP rental revenue, and renewal leases representing $177 million of annualized GAAP rental revenue. The majority of leasing came out of the US in 1MW+ deals; the company signed 77.3MW in 85.2MW in the US totaling 734,000 sq ft. APAC and Europe saw a combined 25.1MW and 169,000 sq ft.
Iron Mountain: Doubles its projected leasing for the year
As a whole Iron Mountain posted revenues of $1.24 billion for the quarter, up 15 percent year-on-year. Net Income was down slightly to $42 million, but Adjusted EBITDA increased more than 10 percent to $431million.
Global Data Center business revenue increased 36.4 percent in the first quarter; Through March 31, 2022, Iron Mountain has executed 35 megawatts of new and expansion leasing, including the full lease of its 27MW LON-2 site. The company executed a 72MW lease on its Northern Virginia campus for April.
As a result, the company has increased its projection for new leases for 2022 from 50MW to 130MW.
"We are delighted to report that we have delivered exceptional performance in the first quarter, including all-time record Revenue and Adjusted EBITDA. This result is reflective of our commitment to growth, the expansion of our offerings, continued resiliency in our storage businesses, deep customer relationships, and strength of our Mountaineers," said William L. Meaney, President and CEO of Iron Mountain. "We are driving accelerated growth for our company and we are confident that this growth will continue as we are there to solve more of our customers' critical issues linked to their core storage - both physical as well as data center storage, digital transformation and asset lifecycle management initiatives. We remain laser-focused on driving performance for our customers and our shareholders."
The company is expecting around $625 million in data center development capex for the full year.
American Tower: CoreSite revenue grows
American Tower – which acquired CoreSite last year – posted company-wide revenues of $2.67 billion, up 23 percent year-on-year. Net Income was $703 million, and Adjusted EBITDA $1.62 billion.
Tom Bartlett, American Tower's chief executive officer, said: "We're off to a strong start in 2022 with Organic Tenant Billings Growth accelerating sequentially in each of our reported segments. 5G is ramping up in the US and Europe today, while 4G coverage and densification initiatives continue to grow in earlier stage markets, and it is clear to us that macro towers will continue to be critical infrastructure for carrier network investments over the next decade and beyond."
The company posted data center revenues of $184 million, and a profit of $91m. Coresite's Q3 earnings (Q4 was rolled into American Tower's and not broken out) saw the company report operating revenues of $163.9 million, and Net income of $21.8 million.
For the year, AT is expecting Data Centers segment property revenues of $740-$760 million.
In the earnings call, CFO Rod Smith noted the "strong interest from leading private investors for a minority stake in our US data center business," noting the company is considering a partial equity sale to help fund the purchase.
Bartlett added the company is looking to "further build-out of existing resources," including in Silicon Valley.
Switch Inc: revenue up, Las Vegas 15 due online in Q2
Switch reported consolidated first quarter 2022 revenue of $164.6 million, increasing 26 percent compared to the first quarter of 2021; within that, Data Foundry revenue was $12.3 million. Adjusted EBITDA totaled $86.8 million for Q1 2022, compared to $73.4 million in Q1 2021, and net income of $23.9 million, up from $24.4 million in Q1 2021. Adjusted net income was $6.3 million in the first quarter.
"Switch maintained its positive momentum in the first quarter of 2022, delivering strong revenue growth and robust sales activity as we continued to execute upon a significant pipeline of customer opportunities," said Rob Roy, Founder and CEO of Switch. "We are extremely pleased with the high sales velocity and overall demand for Las Vegas 15, with the first sector substantially committed to clients just weeks after its early Q2 opening, and several transactions closed in sector two."
The company signed a 5MW expansion order with an existing semiconductor customer at The Citadel Campus representing $7 million of incremental annualized revenue, and a 4MW expansion with a global cloud infrastructure provider at The Core Campus representing $5 million of incremental annualized revenue.
It also signed an expansion order with a Fortune 500 video game publisher at The Core Campus totaling over $2 million of incremental annualized revenue and $6 million in total contract value.
Switch signed an expansion order for both colocation and network services with an existing global logistics customer at The Core Campus and The Keep Campus totaling $2 million of incremental annualized revenue.
Billed utilization of 83 percent, and committed utilization of 93 percent. The 330,000 sq ft, 40MW Las Vegas 15 building is due to come online in Q2022.
The company spent $2.8 million on REIT and related restructuring/strategic initiatives
"Our strong first quarter 2022 revenue growth reflects the benefit of favorable capital allocation and execution on strategic sales objectives over the past several months," said Gabe Nacht, CFO of Switch. "While Q1 margins were affected by elevated SG&A expenses related to our REIT conversion, we remain on track to achieve our full year 2022 financial objectives with respect to growth and profitability."
Cyxtera: Revenues up, losses down
Total revenue increased by $9.5 million, or 5.5 percent year over year, to $182.4 million in the first quarter. The company posted a Net Loss of $40.9 million in the quarter and Transaction Adjusted EBITDA of $58.6 million for Q1 2022.
"We are pleased with our team's high-level execution of Cyxtera's plan in this environment, which resulted in another strong quarter for the company and gives us confidence to reaffirm guidance for the year," said Carlos Sagasta, Cyxtera's Chief Financial Officer. "We continue to see good returns on the investments we're making to ensure we're meeting our customers' needs, while also making progress on strengthening our balance sheet. We believe that our deliberate actions to enhance the company's overall financial footing positions us well to continue funding our growth as we work to achieve solid results throughout the rest of 2022."
Occupancy was flat at around 70 percent. During the earnings call, Sagasta said energy remains "the single source of focus of inflationary pressure for us in 2022."
The company this week also announced a resale agreement with Indian operator Sifi. The deal will see Cyxtera provide access to colocation solutions in India from Sify's facilities, and Sify to resell Cyxtera solutions in North America, Europe, and Asia Pacific.