Swedish industrial real estate advisor Node Pole has appointed former CMO Christoffer Svanberg as its chief executive officer.
The company, which is owned by utilities Vattenfall and Skellefteå Kraft, primarily works in the data center sector, helping companies such as Microsoft set up facilities in northern Sweden.
Node Pole's outgoing CEO, Patrik Öhlund, will become director of energy markets at Microsoft Cloud in Europe, the Middle East, and Africa.
Pole position for Svanberg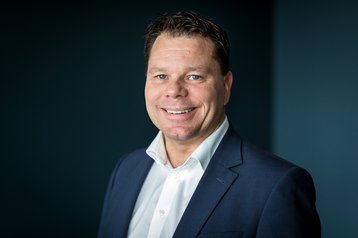 "We are pleased to appoint Christoffer as CEO of Node Pole," Joachim Nordin, CEO of Skellefteå Kraft and chairman of the board of Node Pole, said. "He knows the market, the company and is a recognized experienced leader with a large international network. The strategy remains unchanged and we look forward to the company's continued work for a sustainable industry and new jobs."
Node Pole began as 'The Node Pole,' a specific location for data center providers such as Hydro66, but the company has since expanded across a number of locations, including the Torvalla Industrial Park, Hamre, and Sandbacken.
While data centers are its core customer, Node Pole has also branched out to other energy-intensive markets, notably the Northvolt project. Founded by former Tesla executive Peter Carlsson, Northvolt plans to build a 32GWh lithium-ion battery factory in Sweden, with Node Pole as a real estate advisor.
"We are an enabler of a new industrial era in Sweden and we have excellent opportunities ahead," Svanberg said.