The Node Pole, a major data center development located in the industrial north of Sweden, has been acquired by local energy companies Vattenfall and Skellefteå Kraft.
Financial terms of the deal were not disclosed.
The region hosts several data centers, including Facebook's facility in Luleå and Hydro66 colocation site in Boden. It has ample space and power available for future projects.
The new owners will continue developing the Node Pole as a data center hub.
"Today's news is the ultimate proof that our vision has been right all along," the Node Pole chairman Peter Ericson said. "We now see the largest benefactors from these types of investments gearing up and also wanting to be proactive in building a long term investment climate and development cluster upon our supreme basic conditions."
The news comes ahead of the long-expected changes to the pricing of electricity for data centers, expected to be announced by the Swedish parliament in December.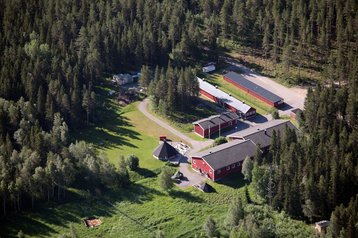 Justified
The Node Pole is located just 50 miles away from the Arctic Circle. It benefits from cheap, 100 percent renewable electricity derived from hydroelectric dams on the Lule River, where the grid hasn't had a blackout since 1979.
The entire development is being acquired by Vattenfall and Skellefteå Kraft – the former is Sweden's largest utility company that's already providing electricity to both Hydro66 and Facebook.
According to the Node Pole, the partners will continue developing the data center campus, but will make it a part of an even larger plan – establishing Sweden as the first choice in Europe for all kinds of industries in need of stable, long-term access to cheap and sustainable energy.
The company says that Sweden currently has around 1,400MW of spare power capacity.
"Hydro66 are delighted to welcome this new wider role for The Node Pole," commented Andy Long, CEO of Hydro66. "We have been active in the region with them for over 2 years now. It is clear to us that this part of the world has significant global advantages – the locally generated green power and industrial distribution infrastructure is at a scale we have not seen before.
"Combining the cool climate and low cost base makes scale colocation datacenters a truly sustainable and competitive proposition. As one of our key suppliers, we welcome Vattenfall's broader role in promoting these benefits to other forward-thinking companies."
The deal is subject to government approval, expected before the end of the year.