Heat means different things to different people. To a data center operator, it is the enemy, a problem to be overcome and removed as quickly as possible. But to a family in the middle of a fierce winter, heat is a friend, a vital source of life.
There are some who hope to turn that dichotomy to good use, and harness the waste heat produced by data centers. DCD visited a campus in Sweden which is doing just that.
"When we started, it was all about reusing heat in the district heating system," Jan Fahlén, EcoDataCenter site development manager, told DCD.
This feature appeared in the January issue of DCD Magazine. Subscribe for free today.
Heating up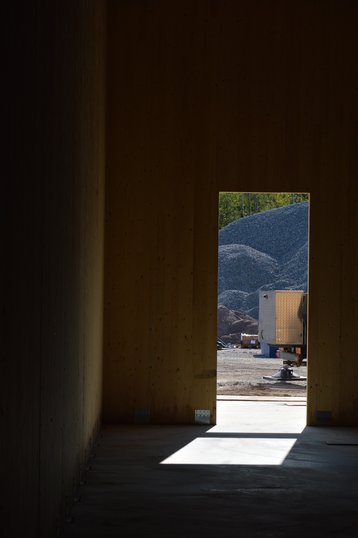 Located in the small city of Falun, the company's eponymous Swedish campus hopes to use its heat for a variety of purposes. "We have expanded our plans so that we can use it in wood pellet production. In the future - depending on the location - we have thought about greenhouses and fish farms."
EcoDataCenter has installed large underground pipes that carry hot water to the combined heat and power (CHP) generating plant next door, run by Falu Energi & Vatten.
The CHP facility, which provides heat for both Falun and nearby Borlänge, also produces wood pellets that are sold across the country for heating. Standing in front of a mountainous pile of sawdust, Falu Energi's sustainable development engineer Lars Runevad explained: "So we put the sawdust on six meter-wide mats, and blow hot air over it."
Sawdust comes to the plant with 50-55 percent moisture content, but needs to leave it with no more than 10 percent. "Otherwise we can't produce wood pellets that will last and it will start to degrade and mold," Runevald said.
Currently, the CHP uses its own heat from burning residual wood and biomass in two giant 30MW boilers. But, during the winter months, all that heat has to be used for the city, so pellet production shifts to using propane gas, and then shuts down entirely.
"Now, with a data center nearby, we can prolong the season," Runevald said. "We can produce more wood pellets than we would otherwise have been able to. We may also be able to [stop] the propane excess needed to top it up."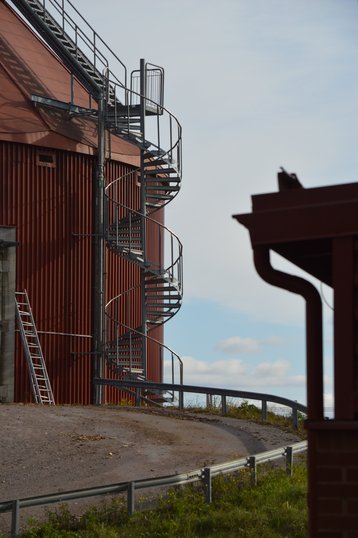 Starting at B
B1, the first data center hall on the EcoDataCenter campus, will send up to 10MW of waste heat to dry pellets. As it consumes electricity from renewable sources, EcoDataCenter bills itself as not just climate neutral, but as 'climate positive.'
"I think that sustainability will be a requirement for customers moving forward," CEO Lars Schedin told DCD. But with one hall built and barely occupied, most of the company's plans are still up in the air - pending major customer contracts.
During our tour earlier this year, we counted just a handful of operational racks in the 800 square meters (8,611 sq ft) of white space in B1. "That hall was opportunistic in its nature," site manager Dan Andersson said. "B2-3 and the rest of this site will be business-driven."
The wooden skeleton of B2 looms large over the site, looking odd to those not used to seeing wooden frames - but it's a relatively common approach in Sweden.
"We use cross-laminated glulam wood for two reasons," Fahlén said. "The first is sustainability, we don't use as much carbon dioxide as with concrete. The other reason is really for fire protection.
"You will ask me, why, wood burns?," Fahlén preempted. "Yeah, it does, but laminated wood doesn't burn that way - try to put fire on this, you won't be able to."
Using wood can also be quicker to deploy, and a wooden ceiling makes it easier to hang things from, he claimed. B1 is still covered in steel plates, however, to get a higher security rating.
Keeping secure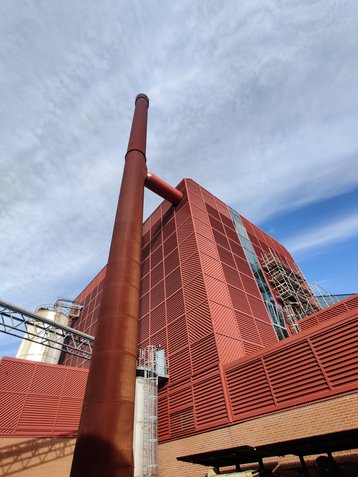 "In Sweden, we thought eternal peace came at the end of the '90s," Andersson said. Standing to attention with the alert posture of a two-decade military veteran, he went on: "Now we realize that this isn't the fact, so the government is putting a lot of pressure on the state departments, on the regional department, and on municipalities. They have to step up to have more resilience.
"This is an awakening for society, which is good for us because we decided to be able to deliver data center services according to this security law."
The security rating allows it to offer space to government departments, while other businesses have asked it to get ISO certifications and meet the EN5600 standard. CEO Schedin said that there is currently no demand to get an Uptime certified tier rating, but claims B1 meets Tier IV specifications, while B2-3 may be Tier III.
Work is underway on the second hall, but "we won't fully build B2 until we have a customer," Fahlén said. "That way we can have a choice if we like HPC or colocation or wholesale."
The company is in talks with a large potential customer for a 30MW wholesale deal, Fahlén said, but that could fall through. After acquiring Fortlax in June 2019 and its two facilities in Piteå, northern Sweden, EcoDataCenter is also trying to convince Fortlax's clients to buy space in Falun.
"The largest customer in Fortlax is the automotive company BMW," Schedin said. "That kind of core manufacturing industry is currently a big user of high-density capacity, but that market segment grows quite rapidly right now.
"In two years' time, you will have a lot of companies in that industry looking for 2-3MW of capacity."
Andersson added: "BMW will come here and look at what we've got - the needs they have are greater than the capacity we have left up in Piteå."
Schedin hopes that once a large anchor tenant is found, it will lead to others quickly following, but the company can't wait until that happens, he said: "We have to have an extreme pace."
Looking for an anchor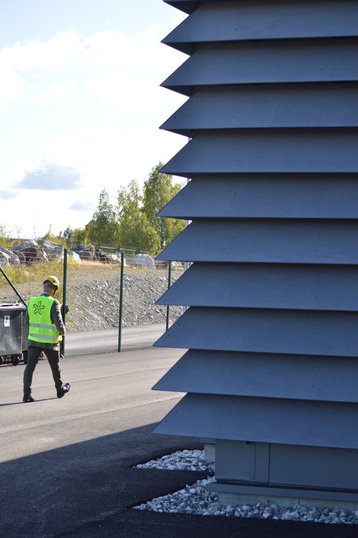 With a background in movie and TV production, taxi services, and shirt manufacturing, turning to data centers was a marked shift for Schedin. "It's all about understanding the DNA of the industry. Here, it is important to become the number one or number two. Otherwise, I don't want to say you're a nobody, but…"
The goal for EcoDataCenter, Schedin said, "is to become the main Nordic service provider that is not an American company.
"We should be the Nordic service provider for anyone that is looking for high-density solutions for artificial intelligence or big data.
"We have a huge potential to develop a really large business," he claimed. "I am just about to close a deal here in Stockholm, a big one that I can't reveal yet."
Beyond Falun, EcoDataCenter has ambitions in the surrounding Dalarna County: "Our goal is to have somewhat about in the area of 500MW across three or four sites," development manager Fahlén said.
"It's already out. We have an MoU for a place just 50 kilometers from here in Smedjebacken, for 150MW."
The company hopes to dub the region 'Dala Quincy' after the small US settlement. "Quincy is just this little town in Washington state with numerous data centers," Fahlén said. "It's our model."
Eyeing locations near dwindling steel and paper mills that are steadily reducing their power loads, EcoDataCenter hopes to acquire and build facilities in the Nordic area, and may even venture further out into the wider FLAP market - the region including Frankfurt, London, Amsterdam, and Paris.
Backed with SEK1 billion (US$105m) from REIT Areim, its priority is to find places "where the heat could also be reused," Schedin said.
"Our main target is always to reuse the heat."