Mubadala Investment Co. has begun preparations for a US initial public offering of its semiconductor manufacturer GlobalFoundries.
The sovereign wealth fund of Abu Dhabi is having initial discussions with potential advisers, Bloomberg reports, in a listing that could value the company at $20 billion.
As semiconductor manufacturer share prices rise during supply crunch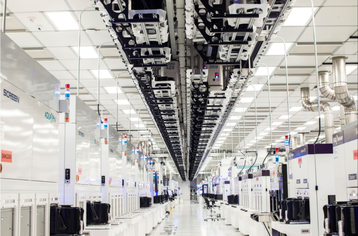 Spun off from AMD in 2009, GlobalFoundries built a steady chip fab business with the acquisition of Chartered Semiconductor and most of IBM's fab business in 2015.
But as more and more advanced process nodes became increasingly expensive, cutting edge chips became an eye-wateringly costly market dominated by TSMC and Samsung.
In 2018, GlobalFoundries decided to stop trying to develop 7nm chips, divested less profitable fabs, and focused on larger node chips still used by mobile, IoT, defense, and automotive sectors.
The move meant that GlobalFoundries missed out on some server and computer markets, but proved successful in the other industry segments. It is now thought to hold about seven percent market share of the foundry business.
With the current semiconductor shortage, GlobalFoundries has seen demand rise, and plans to invest billions into new factories. With facilities in the US and Europe, it also hopes to benefit from government investment programs from nations looking to reduce their reliance on Taiwan, and stay ahead of a rapidly advancing China.