Chinese developer Chayora has announced plans to develop a new 8.5 acre data center campus in Shanghai.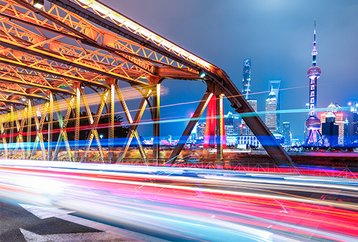 At full build out, the 54MW campus will comprise three five-story buildings the company said will have capacity for up to 10,000 racks.
The first data halls in Shanghai will be Ready for Service in Q4 of 2022.
"Our latest campus is strategically located to serve Shanghai and Eastern China where our customers have greatest demand," said Jonathan Berney, co-founder and COO, Chayora. "We are delighted to be launching our second campus which offers Build to Suit and Wholesale capacity at scale with 10,000 racks available and connectivity."
With this new campus, and full development of Chayora's Shanghai and existing Tianjin campuses, the company will offer a capacity of more than 200MW of IT load and over 35,000 racks. The Tianjin campus launched in October 2020.
Chayora Limited, headquartered in Hong Kong, is wholly-owned by Chayora Holdings Limited, a Cayman Island-based company.
More in Construction & Site Selection