Cellnex founder and chief executive Tobias Martínez is to step down from his role at the helm of the company.
Martínez will depart the company in June of this year, and will also resign as a director.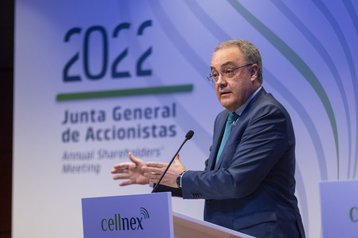 His departure in June will coincide with the General Shareholders' Meeting corresponding to the 2022 financial year, which has initially been scheduled for June 1, 2023.
Martínez has been CEO since 2015 and steps down from his role after the firm finalized its towers M&A push in Europe.
One of the more notable deals that the company has completed in recent times, was the acquisition of CK Hutchison's towers business in the UK, following similar deals in Austria, Denmark, Ireland, Italy, and Sweden.
However, the company wasn't involved in two of Europe's biggest tower deals, with Deutsche Telekom and Vodafone opting for private equity groups instead.
Deutsche instead opted for a deal with Canadian investment management company Brookfield and US private equity firm DigitalBridge, while Vodafone sold off some of its Vantage Towers unit to KKR and Global Infrastructure Partners (GIP).
Martínez had initially planned to stay at Cellnex until his contract is up in December 2024, but notes that the current economic backdrop means it is time for a fresh start at the company.
"A new stage based on maximizing organic growth, consolidating the industrial project in the countries where we operate today, and focusing on balance sheet management to achieve the goal of 'investment grade'," said Martínez.
"All these factors have led me to weigh up the need for this stage of the Cellnex evolution to be led by a person with a time horizon that extends beyond December 2024, at which time my contract ends."
Cellnex noted that since the company was founded in 2015, Martínez has overseen its tower portfolio grow from 7,500 telecommunications towers in a single country to 138,000 in 12 countries, serving 15 anchor tenants.
The search for his successor has begun, confirmed the company. Whoever does replace Martínez will face a challenge, with Cellnex stopping its debt-fueled growth via acquisitions, as interest rates drive up the cost of the capital.
During his time at the helm, Martínez spent more than €23 billion ($25 billion) on acquisitions.