BT's chief architect Neil McRae is to leave the telecoms giant.
His departure comes as the UK company reshuffles its telco networks team, with some other high-profile departures.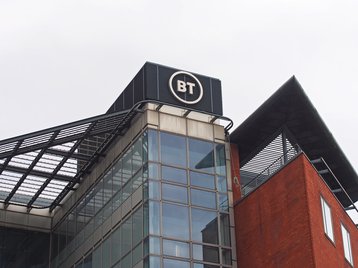 His departure was first reported by Telecom TV, which noted a source that revealed McRae learned of his departure on October 13 (Thursday).
McRae's exit brings an end to over a decade of service to the company which he joined in 2011, while since 2016 he's been managing director for architecture and strategy at the firm. In his role, he reports to BT's chief security and networks officer Howard Watson, who leads the company's networks internal service business.
Telecom TV reports that he doesn't appear to have another job lined up, but is expected to stay in the role until the end of December.
According to his LinkedIn, McRae was at Cable and Wireless for nearly four years before moving to BT, and has been working within the communications sector since 1992.
BT confirmed to DCD that a number of Watson's leadership team will be moving on next year. This includes Andy Skingley, the current MD of dynamic infrastructure, who is retiring shortly.
Meanwhile, Tim Whitley, currently MD for Applied Research, will lead the new strategy and research function on an interim basis, before also leaving BT next summer. Once he has left BT, Tim will be appointed to the Technology Advisory Board and continue to work closely with BT in that capacity, confirmed the telco.
However, Watson has created a new role on his leadership team – Chief Networks Officer – which BT says will bring together the design, delivery, and operations teams across networks, and has appointed Greg McCall into this role. McCall has been working at BT Group since 2013, and was previously MD for its converged service platforms.
Strikes show no sign of ending
Elsewhere, earlier this month BT workers continued their strike action against the company, beginning their third set of industrial action since the end of July.
Further strikes are set to take place on October 20 and October 24, as over 40,000 BT and Openreach workers, supported by the Communication Workers Union (CWU) seek a pay increase in line with inflation.
BT has insisted that the pay rise of £1,500 offered earlier this year is as high as the telco can offer, and has closed negotiations over pay.
The CWU says that BT is to blame for the strikes, with 500 emergency services call handlers based at 999 call centers joining the latest wave of industrial strikes for the first time.