Striking BT and Openreach workers kicked off the first of four strikes in October today, with the Communication Workers Union (CWU) once again hitting out at BT for ignoring calls to re-open negotiations over pay.
The CWU says that BT is to blame for the strikes, with 500 emergency services call handlers based at 999 call centers joining the latest wave of industrial strikes for the first time.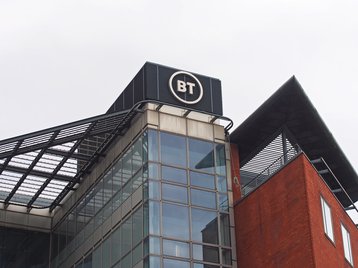 It's the third round of strikes that BT and Openreach workers have staged this year, with over 40,000 workers once again striking.
It's the first of four dates this month alone, with further strikes planned on October 10, 20, and 24.
Before this summer, BT workers hadn't been on a general strike in 35 years since the company became privatized in the 1980s. However, BT staff voted to take strike action in July, calling the £1,500 ($1,700) pay rise that BT had offered as a real-term pay cut after inflation rates reached a 40-year high in the UK.
The first strike action came on July 31 and August 1, before workers once against took action on August 30 and 31.
"This decision was not taken lightly, but our union's repeated attempts to initiate discussions were declined by a management who clearly believe they are above negotiating a fair deal for people who make massive profits for them," said CWU general secretary Dave Ward, on the latest strikes.
"999 operators are using foodbanks; they're worried about the cost of living and are being stretched to the limit. Goodwill won't pay the bills, and vital services are now being hampered because of corporate greed.
"BT management clearly has no appreciation of its workforce or their social value – but this union does, and we'll keep on fighting this company's attempt to plunge its workers into even further hardship."
In a statement last month BT labeled the latest strikes as reckless, stating it had offered the best pay increase it could. BT has said it will do "whatever it takes to protect 999 services" during the strikes.
However, the Union continues to point out that BT CEO Philip Jansen had received a 32 percent pay rise including bonuses and stock options, to £3.5 million, while BT made £2 billion ($2.4bn) in profit last year and gave out £700m ($843m) in dividends.
These strikes coincide with other sectors striking in the UK, with Royal Mail workers and rail unions also taking industrial action in recent months, with further strikes planned in the coming weeks.
More in Workforce & Skills