Bitfury has launched a new 28MW cryptomining data center in Sarnia, Canada.
Bitfury Group this week announced the Ontario facility has commenced operations with an expected capacity of 16MW by the end of February and an additional 12MW of capacity to be completed by the end of May. The project has expansion potential of up to 200MW.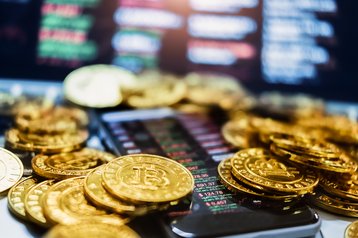 "As one of the industry's first and most established Bitcoin miners, we are pleased to continue to expand our operations with the launch of our state-of-the-art facility in Sarnia. The demand for exposure to digital assets is exceptionally high, and the combination of Bitfury's best-in-class infrastructure and proven operational expertise uniquely positions us to serve as a partner of choice to customers and investors globally," said Brian Brooks, chief executive officer of Bitfury.
Bitfury has mining sites in Canada, Norway, and Georgia. Its Canadian operations are run through Hut 8, which has two facilities located in Alberta which it says total more than 100MW of capacity: a 67MW facility at Medicine Hat, and a 42MW facility in Drumheller. Last month Hut 8 acquired the data center business of Canadian IT & network company TeraGo for C$30 million (US$24m).
Oleg Blinkov, Bitfury's head of data center development and operations, added: "North America continues to represent an attractive, strategic market for Bitfury and digital asset mining at large, and we are excited to deepen our presence here and around the world."
Sarnia was previously home to at least one cryptomining facility. In 2018, BitCity Inc. agreed a 22MW Power Purchase Agreement (PPA) with TransAlta Renewables to develop a cryptomine at the latter's Bluewater Energy Park on the shore of the St. Clair River in the city.
BitCity was acquired by CryptoGlobal Corp. that year, which in turn was bought by HyperBlock Technologies Corp months later. The Canadian Stock Exchange-listed company subsequently wound down its business and de-listed from the exchange in 2020, seemingly ceasing operations at its mining facilities.
North America has become an attractive location for cryptocurrency mining – an inherently wasteful process – in the wake of China cracking down on the sector. Companies are increasingly colocating facilities at energy plants, often prolonging the lifespan or even refiring fossil fuel plants to power their operations.
Kazahkstan also became a major hub for cryptomining due to the availability of cheap power, becoming the second-largest market after the US. However, Internet shut-offs and power outages leading to Kazakhstan's state electricity provider KEGOC cutting power to miners have impacted the market. Cryptocurrency firm Bit Mining recently abandoned plans to develop a cryptomine data center in Kazakhstan due to the instability.