A major power line in Kazakhstan has been disconnected, bringing down the nation as well as much of Uzbekistan and Kyrgyzstan.
The three ex-Soviet republics have a connected grid, and are connected to Russia via Kazakhstan. The North-South power line was disconnected due to "emergency imbalances," grid operator KEGOC said.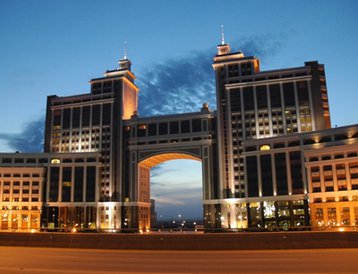 The power cut took out crucial services, transport links, and airports, as well as Internet connectivity in all three countries.
Cloudflare Radar, the connectivity tracking service run by web infrastructure company Cloudflare, noticed drastic drops in Internet use from 06:00 UTC.
Kazakhstan and Kyrgyzstan have begun to return after a few hours, but Uzbekistan remains offline as of 14:11 UTC.
Authorities in all three nations said they were restarting power plants.
Kazakhstan has separately been forced to regularly enact rolling blackouts, partially due to a surge in illegal cryptocurrency miners, after China banned the practice within its country.
The Central Asian nation also this month shut down the Internet in an attempt to tamp down on protests. "Kazakhstan is now in the midst of a nation-scale internet blackout after a day of mobile internet disruptions and partial restrictions," monitoring service Netnlocks said in early January.