Bharti Airtel's Nxtra Data Centers plans to invest Rs 2,000 crore (US$296.8 million) in a new hyperscale data center in Hyderabad, Telangana.
The facility in India will have a capacity of 60MW in its first phase and is expected to be established in the next five to seven years.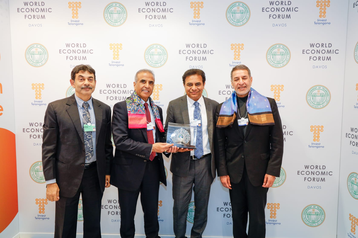 The founder and chairman of Bharti Airtel Group, Sunil Bharti Mittal, said of the project: "This is one of our biggest greenfield data center projects in India and we are happy to be working with Telangana. Since the initiation of our discussions on the data center project in the May 2022 edition of the WEF annual meeting, the government has worked at a very quick pace to ensure that the project can get into construction in a matter of months."
Telangana's IT and industry minister Kalvakuntia Taraka Rama Rao, known as KTR, said that Hyderabad is now the 'hub for hyperscale data centers in India.'
"I hope to continue this relationship and hope the state can work together with Airtel-Nxtra to work on creating digital infrastructure to keep up with the ever-growing industry in the state," KTR said.
Bharti Airtel is a multinational telecoms company based in New Delhi, and the parent of infrastructure unit Nxtra Data Centers. The division currently operates hyperscale parks in Chennai and Pune with a cumulative capacity of 45MW, and upcoming projects in Mumbai, Pune, Kolkata, Noida, Bengaluru, and Hyderabad.
In November 2022, the company broke ground on its Kolkata facility, a 25MW facility that is due to go live in 2024, investing Rs 600 crore ($74.4m). That same month, the company's VP, Subhamkar Das, was recruited by India's Kotak Mahindra Bank to lead its $1 billion Kotak Data Centre Platform as chief operating officer.
In 2021 the company underwent a restructuring, keeping Nxtra Data Centers as a separate entity and moving the telecoms business to its own entity, Airtel Ltd. Airtel operates across countries in Africa and Asia, and in November last year signed a distribution deal with OneWeb to use LEO satellites to deliver connectivity to Airtel's government and enterprise customers across the continent of Africa.