Nxtra Data has broken ground on a new data center in Kolkata, India.
The Bharti Airtel subsidiary this week said would invest Rs 600 Crore ($74.4m) in developing a 25MW facility in West Bengal, due to go live in 2024. The company said it was its first large-scale facility in eastern India.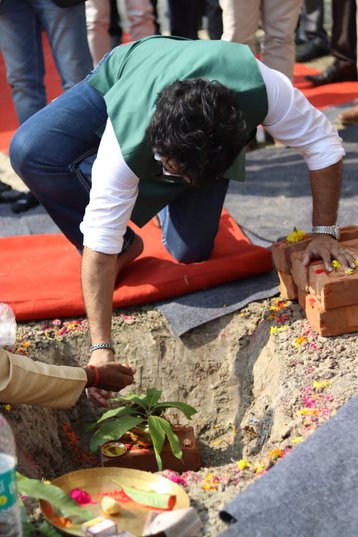 According to the company's website, the 150,000 sq ft (13,900 sqm) facility will be located in Kolkata's Bengal Silicon Valley tech park in the east of the city, and offer capacity for around 1,500 racks.
The groundbreaking ceremony was attended by numerous government ministers and company executives.
"Nxtra and Airtel are delighted to partner with West Bengal in its digital-first economy agenda and would like to thank the state government for its unflinching support. The new facility will be one of the largest data centers in East India and will be the gateway to serving customers in and around the eastern region and the SAARC (South Asian Association for Regional Cooperation) countries. We are investing extensively on Green Energy and our state-of-the-art, carrier-neutral, hyper-scale Kolkata data center will run on renewable sources of energy," said Rajesh Tapadia, Executive Director & Chief Operating Officer, Nxtra.
Nxtra operates 11 large-scale data centers and more than a hundred Edge locations across the country. In October 2021 Airtel said it planned to triple Nxtra's data center capacity to over 400MW by 2025 and invest Rs 5,000 crores ($673 million) in expanding its footprint across the country.
An affiliate of US private equity group Carlyle bought a 25 percent stake in Nxtra in 2020, with Airtel retaining the rest.
More in Construction & Site Selection