Russian mobile operator Beeline has signed an agreement to develop digital services alongside state-owned railway carrier Russian Railways.
Under the agreement, signed at the St. Petersburg International Economic Forum last week, the two companies will explore the development of IT infrastructure using capacity at Russian Railways' data centers.
"The infrastructural capabilities of Russian Railways, combined with an innovative approach to digitalization from Beeline, have great technological potential and new opportunities for development in the telecommunications and transport sectors," said Maxim Zaykov, EVP for Corporate Business, VimpelCom PJSC (a Beeline brand).
"This strategic partnership will ultimately allow both companies to strengthen their positions in the market."
Domestic technology, quantum communications, trains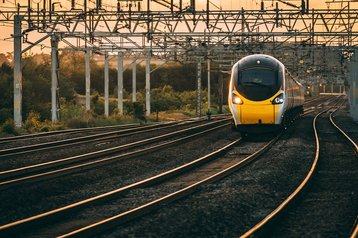 The companies said the partnership will improve network coverage for Beeline customers.
"Russian Railways has its own extensive network of data centers, the infrastructure of which is used to provide information services and cloud services to both internal and external clients of the company," the companies said in a statement. "The expansion of the coverage area would make it possible to provide uninterrupted communication services, including for residents of certain regions of the Urals, Siberia, the Far East, where Russian Railways is present."
At the same event Beeline also signed agreements with the Irkutsk, Saratov, Sakhalin, Tambov, and Yaroslavl regions, the Republic of Karelia, Kamchatka Territory, and the mayor of the Science City Innopolis in the Republic of Tatarstan to develop and deploy new infrastructure including base stations and data centers in the regions.
Russian Railways also made further announcements this week, with the company saying it will be working with Rostelecom to develop and deploy quantum communication technologies. The new partnership will see the two companies facilitate the creation of industrial parks in the Novgorod region focused on the 'development of technological competencies in the field of quantum communications.'
The railway company also outlined a commitment to using 'domestic' software and hardware for its operations.
"Already now all IT solutions that are used in production management are completely Russian: they were made by domestic developers using import-independent software," said Evgeny Charkin, deputy general director of Russian Railways. "the most important thing is that we are solving the problem of import substitution, since all these projects are fully implemented using domestic technologies and software solutions."
Charkin added the company is paying close attention to ensuring all employee workstations are equipped with the domestically-produced Elbrus and Baikal microprocessors.