A consortium including Russia's sovereign wealth fund has acquired Linxdatacenter and plans to create "a leading autonomous cloud service in Russia" using its assets.
Russian Direct Investment Fund (RDIF), Russian telco ER Telecom Holding, and Talos Fund I LP have acquired a 100 percent stake in Svyaz VSD LLC, the Russian subsidiary of the Netherlands-based Linx Telecommunications Holding BV.
Linxdatacenter was founded in 2003 as one of the first commercial data centers in Russia. The deal includes LinxCloud platform and its two data centers in Moscow and St. Petersburg with a total area of 13,400 sq m; 9,000 sq m in St. Petersburg and 4,400 sq m in Moscow.
A statement from the companies says the new joint cloud platform "will provide the necessary virtual infrastructure to the largest Russian and international enterprises."
Linxdatacenter to become new Russian cloud platform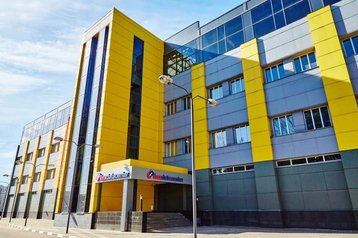 "The acquisition of Linxdatacenter assets together with a strong Russian strategic player and our partner from the Middle East with access to unique technological solutions is aimed at accomplishing an ambitious goal of accelerating the development of Russia's digital infrastructure," said Kirill Dmitriev, CEO of the Russian Direct Investment Fund.
"The priority for our platform is to develop Russia's leading cloud service based on advanced AI technologies. Successful implementation of the project will be possible by using RDIF's experience in implementing high-tech projects, ER-Telecom's technological support as well as the expertise of the Fund's international partners."
RDIF was founded in 2011 and has more than $10 billion under management. ER Telecom provides services including providing broadband internet access, LoRaWAN and CCTV services. This will be its first move into data center offerings and plans to expand quickly following the acquisition.
"Linxdatacenter is a pioneer in the commercial data center industry and has extensive Western managerial experience in the development, maintenance and sale of its services," said Andrey Kuzyaev, CEO of JSC ER-Telecom Holding.
"Over the next two years, we plan to significantly expand the capacity of our existing data centers, and build and increase additional capacity."
Heiko H. Koop, CEO of Linx Telecommunications Holding BV said Linxdatacenter had "grown exponentially" during the Covid-19 pandemic and the owners believe this is the right time to divest.
"The investment opens up a new development opportunity for Linxdatacenter in the field of colocation and cloud services, while enabling us to preserve the Company's achievements over the last 20 years," added Olga Sokolova, General Director of Linxdatacenter Russia. "This includes a strong customer base at enterprise level, presence in two Russian capitals, a multi-vector model of service portfolio development, a cloud strategy focus on connectivity with global providers, and an emphasis on continued improvement of management and operational processes at data centers."