Plans for another AWS data center in Dublin could be halted after the local council requested proof that another facility wouldn't over-saturate the area.
The company is planning a number of data centers in north Dublin close to existing facilities within the Clonshaugh Business and Technology Park. The company is planning to develop two data center buildings on the site of a former Ricoh building once earmarked for T5's first European facility, as well as another two on the Woodlands & Former Diamond Innovations Site nearby.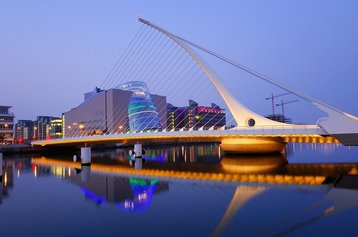 However, this week the Irish Business Post reports that Dublin City Council (DCC) has told the company that it must provide "a large amount of additional literature" to prove that granting permission for the new facility in Clonshaugh 'would not create an over-concentration of the facilities' in the area. It seems the Ricoh site is the project DCC has raised concerns with.
The news comes at a difficult time for data centers in Ireland, and especially those planned in the Dublin area.
EirGrid has installed a de facto moratorium on new data center developments in the greater Dublin area, saying it will consider new applications for connection to the grid on a case-by-case basis in the wake of a Commission for Regulation of Utilities (CRU) decision to limit their impact.
Environmentalists and political parties including the Social Democrats and People Before Profit have called for a nation-wide moratorium on future data center projects, because the state-owned utility EirGrid has warned that they already use more than 10 percent of the country's electricity supply, and this could grow to 30 percent by 2030, potentially causing "rolling blackouts" and making it impossible for the country to meet its targets to decarbonize its grid so that 80 percent of the nation's electricity must come from renewable sources by 2030.