Amazon has filed for permission to build two more data centers in Dublin, Ireland.
Through Colliers Properties LLC, Amazon has asked Dublin City Council for permission to build two data center buildings in Clonshaugh close to existing and future planned facilities within the Clonshaugh Business and Technology Park. The site currently holds a former Ricoh building and was once earmarked for a T5 data center.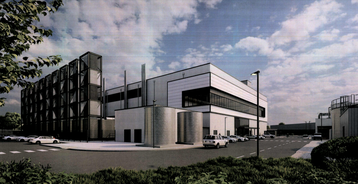 Amazon, through Colliers Properties LLC, has requested permission to demolish the existing former Ricoh building and construct two data center buildings – Data Centre A and Data Centre B – with a gross floor area of c. 12,875 sqm (138,500 sq ft) and c. 1,455 sqm (15,600 sq ft) respectively, on the 3.75-hectare site.
The same site was previously granted planning permission for a 9,250 sqm (99,500 sq ft) data center through Clonmont Development Ltd. in 2019 originally for T5 data centers for what would have been the company's first European facility.
AWS already has facilities within Clonshaugh and has more planned. Earlier this year Amazon – through Mullins Developments – applied for permission to build two two-story data center buildings at Clonshaugh Business and Technology Park. To be located on the Woodlands & Former Diamond Innovations Site, each facility would measure 16,676 sq m (179,500 sq ft) and 16 meters (52.5ft) high. The company was granted permission for the development in late August.
More in Cloud & Hyperscale